News
Tuesday, June 18, 2019 3:22 PM
Promotion 2019 Mesa View!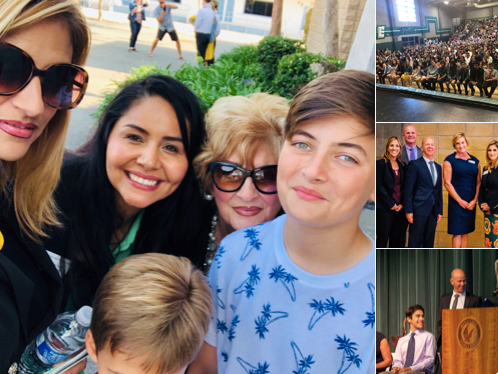 Huntington Beach, CA-Promotion at Mesa View 2019 today. It was an honor to participate in promotion at Mesa View, not just as the VP of the Board, but as a mom. My oldest son Tony graduated and he's off to Ocean View HS. I certified the class too. Thanks to Trustee Patricia Singer, Laura Oatman, District Director for Congressman Harley Rouda, and HB Mayor Erik Peterson for being there too. We appreciate your support for OVSD students and schools.

---
Tuesday, June 18, 2019 1:19 PM
Promotion 2019 Vista View!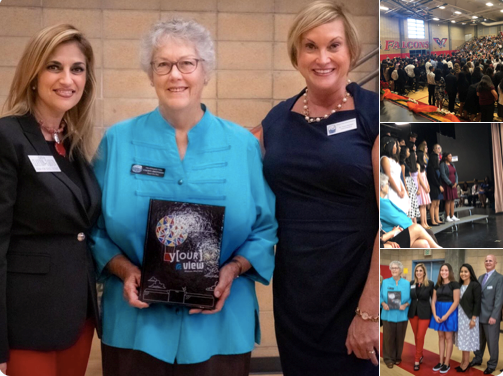 Fountain Valley, CA-What an amazing day, an end to a year and career for our 8th grade students in OVSD, who are ready to move onto high school. Happy to have Mayor Pro Tem Cheryl Brothers from Fountain Valley there and Shannon Limbach representing Congressman Harley Rouda as well.

---
Monday, June 17, 2019 5:30 PM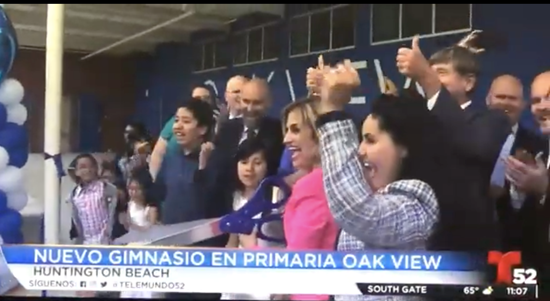 Huntington Beach, CA-Thanks for always covering news in the Ocean View School District. This time, the grand opening and ribbon cutting of the Oak View gym financed by Republic Services and OVSD via legal settlement on the previous Rainbow Trash Dump. We can always count on Channel 52 to get the story of out in a truthful and meaningful way. We appreciate you!
---
Monday, June 17, 2019 5:26 PM
Oak View Gym Grand Opening and Ribbon Cutting Today!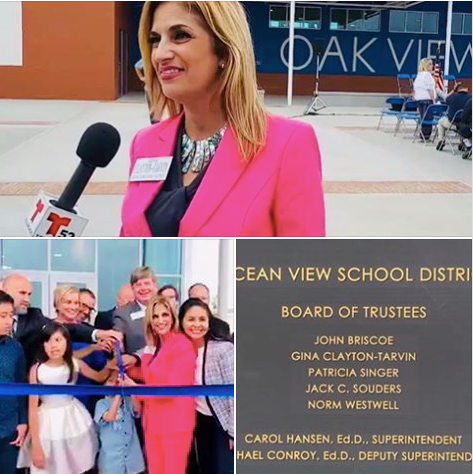 Huntington Beach, CA-Today serves as the culmination of a struggle for environmental justice in a community that began 6 years ago. The School District was so proud to work with the AQMD, our pro bono attorneys: Connor, Fletcher, and Hedenkamp, the media, the Ocean View Teachers Association, local activists Oak View ComUNIDAD, and most importantly the school's neighbors and the Oak View community, who had been been suffering in silence for decades due to governmental apathy and lack of action. Trustee Briscoe and I were proud to lead this action and today will oversee the grand opening and ribbon cutting for the new gymnasium financed by the legal settlement worth $26M with Republic Trash Services. Thank you to the OVSD Board of Trustees who supported me to handle this matter, litigate, negotiate, and settle on behalf of the them, the district, and the children.
---
Friday, June 14, 2019 12:00 PM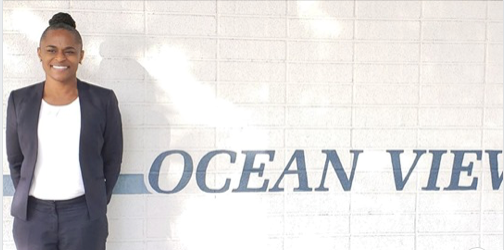 Huntington Beach, CA-On Tuesday night, our Board of Trustees unanimously voted to hire Dr. Rasheeda Gates as the new principal of Vista View and Cheri Daniels as assistant principal of Spring View to begin in the 2019-2020 school year. We are looking forward to the great work they will do to serve our students, staff, parents, and community. Welcome to Ocean View!