Statewide Testing Results Released for OVSD Students
OVSD students test scores are some of the highest in the County and State. Congratulations to our students, teachers, and parents who give their all to make HB schools outstanding, create a stable community, and keep our property values high. Although OVSD has the highest level of Low Income, English Learners, and the most sensitive Special Education students in HB; I am proud to report that all of our students are achieving at an excellent rate. This is cause for celebration. As our teachers participate in official professional development today and our children enjoy the day off, I thank our staff for their part in educating our children and making HB and OVSD great, just like they've been since 1874. If you have specific questions about these scores or interpretation of them, please don't hesitate to comment. Great work OVSD!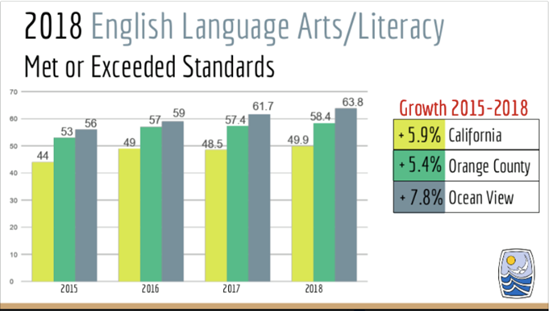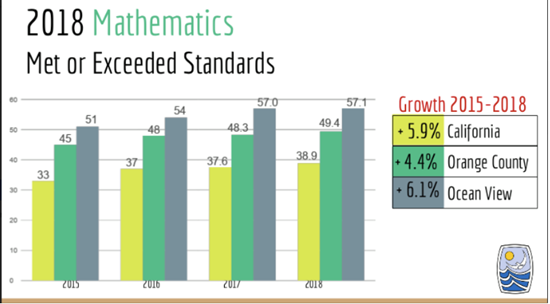 Other Info on OVSD Test Scores:
Ocean View School District is comprised of 45% Unduplicated Students which are students in foster care, English Learners, and those that are socioeconomically disadvantaged. English Learner (EL) students comprise 26% of OVSD's population. Minority students make up 59% of OVSD's students population. By contrast, OVSD's closest neighboring district, Huntington Beach City School District has a very different population. When looking at overall numbers and test scores, OVSD students and teachers are doing a great job, and student achievement is a work in progress. Improvement is ongoing and measurable based on yearly gains.
See graph from Orange County Register Article from March 3, 2015 for details on demographics for both districts.