Official Announcement from OVSD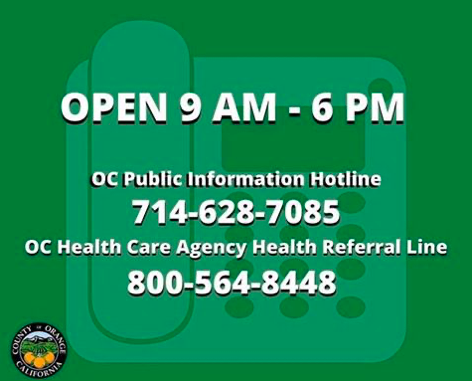 Some critical reminders:
1. Meals (breakfast and lunch) are provided to ALL children ages 1-18 at all OVSD school sites from 9-11am daily. NO gathering at school sites. NO child will be turned away.
2. Follow the Governor's "Stay at Home" Order. If you MUST go out, adhere to strict social distancing of a minimum of 6ft.
3. If you need assistance call the Orange County Health Care Agency for Public Information and Referrals.