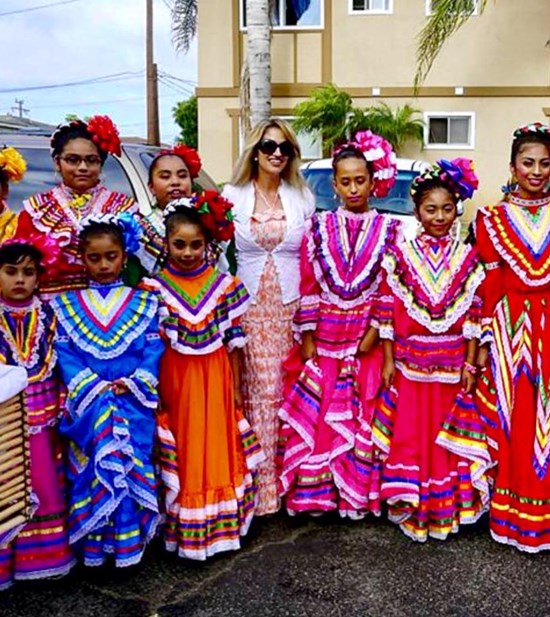 A Message from Gina Clayton-Tarvin, Trustee

Advocating for lower class sizes, and focusing on increasing student achievement while navigating the challenging Common Core standards, are some of my primary goals for the Ocean View School District.
Expanding renowned GATE programs to more schools in OVSD and advocating for more innovative magnet school programs like the newly opened STEAM program at Lake View are top priorities for me.
Ocean View School District is on the right track, with stable and experienced administrative leadership in both the offices of the superintendent and deputy superintendent. Along with highly competent teachers and staff dedicated to students, OVSD is a premiere educational institution in the State of California.
Thanks to the voters of OVSD and the passage of Measure R, the vision and plan for repairs and upgrades to school facilities, will make OVSD the premiere educational destination in Southern California, providing upgraded and modern facilities along with first class learning opportunities.
This year, I am serving as the clerk for the board of trustees, after serving as the board president for the past three years. During my presidency, I built a team that made partnerships, not politics, a priority. School improvement in the Ocean View School District is an ongoing process. Parents and teachers now have a seat at the table where quality education decisions are made. Our schools are on the right track, and I will continue to work diligently so that we can do even better. Despite our challenges, our students are involved caring citizens and academically motivated learners.
Measurable results include: improving student achievement, providing challenging academics, decreasing class sizes, and increasing the number of art, music, and after-school programs. We have also improved technology and have embarked upon a full modernization program with Measure R funding to providing state of the art, safe, and healthy learning environments for all students.
During my twenty-two year career as a classroom teacher and teacher leader, I have learned the importance of actively listening and collaborating with parents, teachers, and staff to increase efficiency, resolve issues, and empower the people who work with our students. Students in the Ocean View School District are my top priority. I am proud to have been endorsed by hundreds of teachers, parents, and community members. I am proud to have been re-elected to serve the OVSD Community. Thank you for your support, we are Ocean View Strong!
News
Monday, July 9, 2018 10:21 PM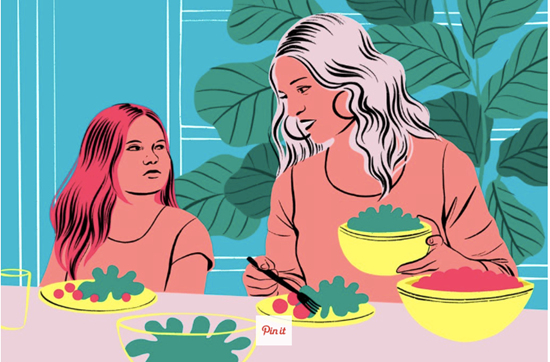 Santa Ana, CA-This from our friend Gustavo Arellano, an article at The Kitchn about mealtime and Family Separations. He was kind enough to ask me about our mealtime conversation in the Clayton-Tarvin household, and how I approached the difficult topic of with my two young sons. We discussed the awful situation at the border occurring to innocent children at the hands of our federal government.
---
Thursday, July 5, 2018 2:50 PM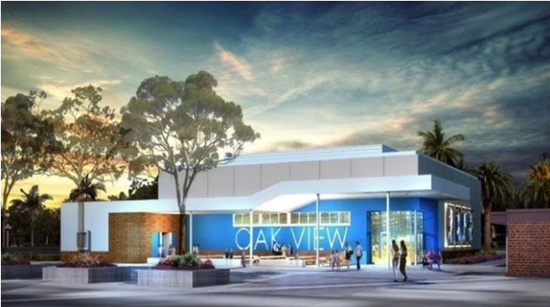 Huntington Beach, CA-Last Monday the OVSD Team took a tour of the newly completed Rainbow/Republic Transfer Station and Trash Dump. We were pleased with the progress made, as it is a major improvement on what was there previously. The new enclosures and buildings cost roughly $18M as part of a global settlement. Another piece of the settlement included funding a brand new gym/mutli purpose room for the school, so that students can eat and play in a sheltered area. I spoke with the LA Times reporter Priscilla Vega on the matter.
---
Saturday, June 30, 2018 7:14 PM
OVSD-Measure R Update/Timeline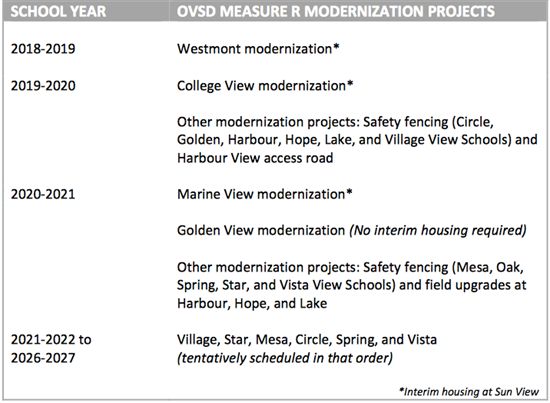 Huntington Beach, CA-Beginning in the 2018-2019 school year, Westmont Elementary School, which houses our Visual and Performing Arts (VAPA) Academy, will be modernized. The Westmont students and staff will move to the Sun View Elementary School campus. Sun View will serve as our interim/temporary campus during each schools' modernization project. Construction at Westmont will be completed in time to welcome everyone back for fall 2019. Next will be College View Elementary School in the 2019-2020 school year. During construction, College View students and staff will safely attend school at Sun View. Our District team has prepared a tentative timeline for modernization at our remaining campuses. This amended approach maximizes Measure R cash flow and expedites physical improvements at more schools, such as fencing and field projects. Our Board of Trustees voted to support an expedited fencing plan. It is anticipated that safety fencing will be installed at all of Ocean View's campuses by the end of the 2020-2021 school year, using an attractive tubular steel panel system at a height of eight feet, and supplemented by interior fencing, using two-inch chain link fencing at a height of six feet. Perimeterfencing for our campuses located adjacent to "pocket" parks will also use a tubular steel panel system ata height of eight feet to enclose the school grounds.
---
Saturday, June 30, 2018 6:38 PM
Ocean View Little League-TNT Stand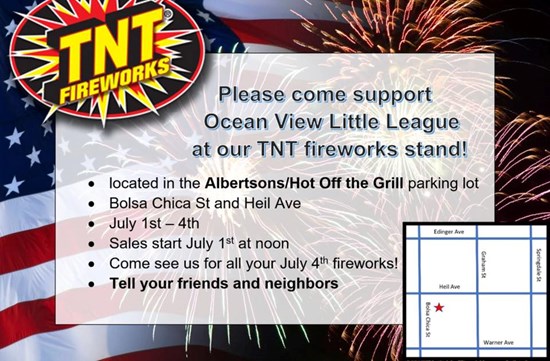 Huntington Beach, CA-Come on by to visit the Ocean View Little League fireworks stand on Bolsa Chica St. and Heil Ave. in the Albertsons parking lot in HB to support our kids and League. Great prices on fireworks at a convenient location and proceeds will got to benefit our World Series winning league!


---
Tuesday, June 26, 2018 12:31 PM
OVSD News-Summer Lunch Program is Back!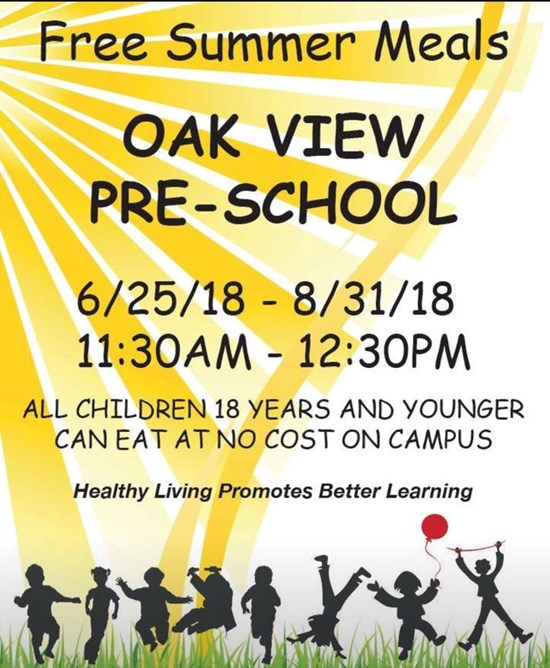 Huntington Beach, CA-June 26, 2018, OVSD offers free summer lunches as part of the 2018 Summer Community Lunch Program. As of this week, OVSD is providing lunches to all children 18 years of age and under, free of charge, from our Oak View Preschool campus located at 17131 Emerald Lane in Huntington Beach. The program runs Monday through Friday, 11:30 a.m. to 12:30 p.m., through August 31 (closed only Wednesday, July 4, in observance of Independence Day). Acceptance and participation requirements for the program are the same for all regardless of race, color, national origin, gender, or disability, and there will be no discrimination in the course of the meal service. Meals must be consumed on site premises.