Ocean View President Gina Clayton-Tarvin
for Huntington Beach City Council 2022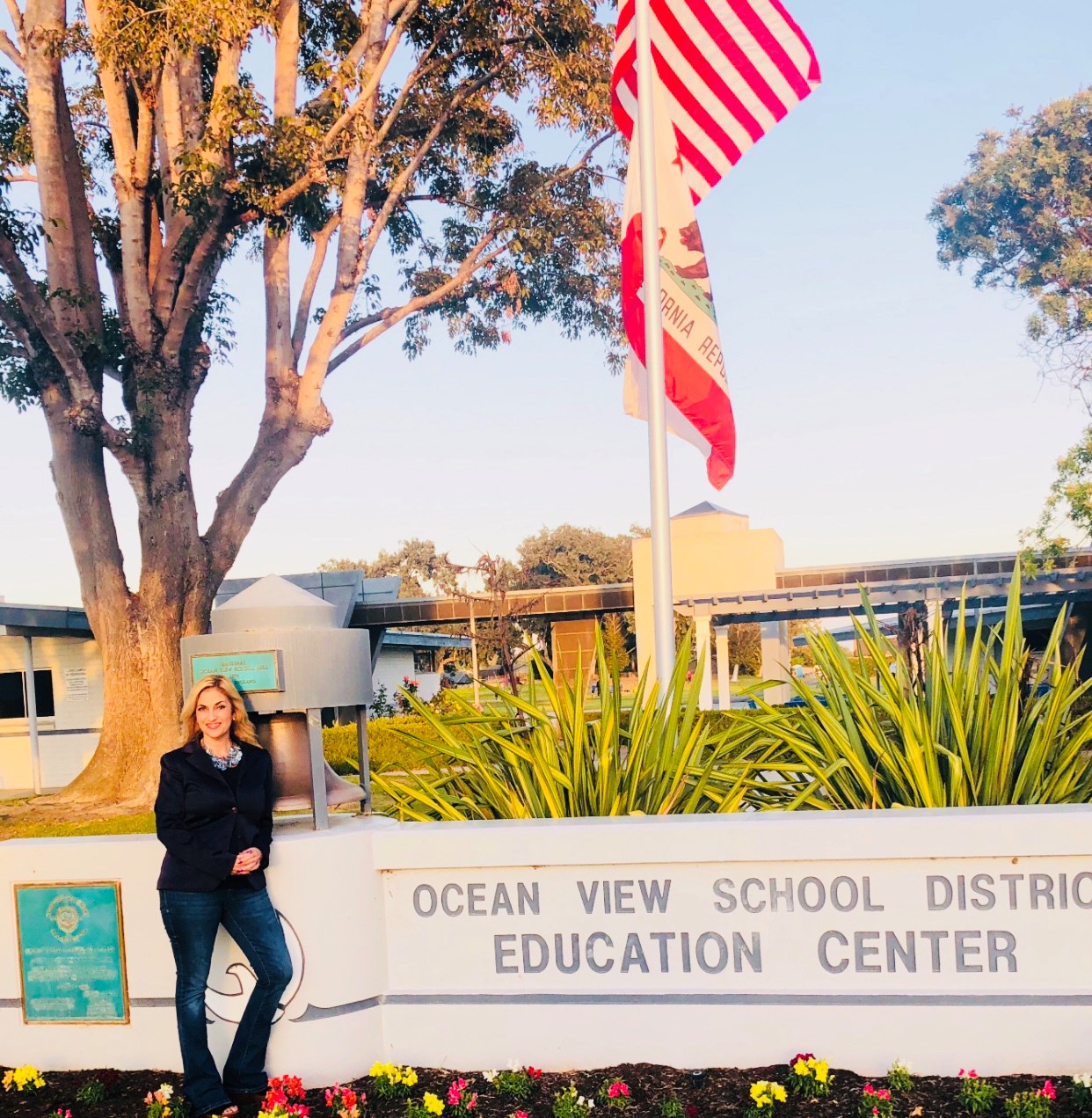 News
Wednesday, May 18, 2022 6:09 PM
Oak View Preschool 20th Anniversary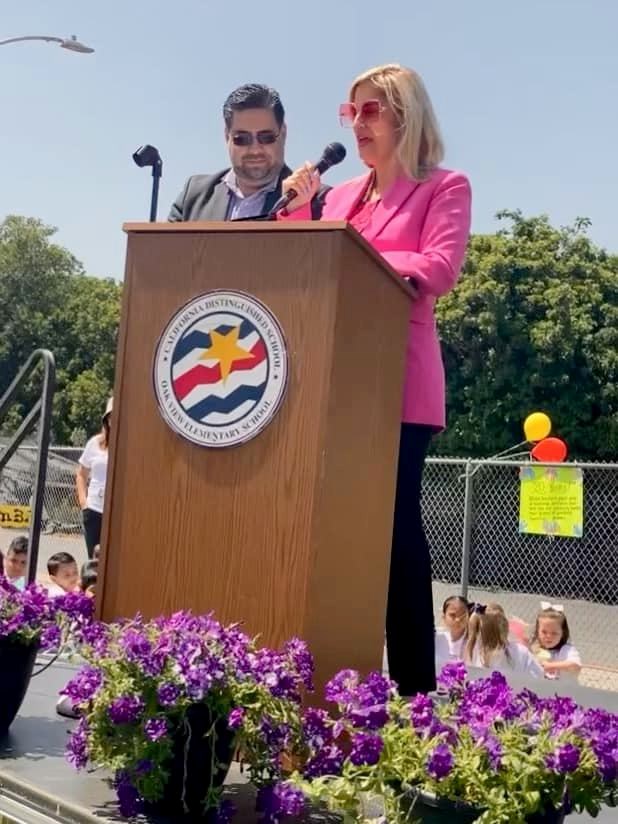 Huntington Beach, CA-The award-winning Oak View Preschool celebrated 20 years of service to the community yesterday. We were honored to have former students and staff including former directors Donna Stapleton and Joyce Horowitz join current director Sue Broderson and our current students, parents, staff, administrators, and Superintendent in a special celebration and Open House. Our amazing preschool students even performed. A wonderful time was had by all. We love Oak View!

---
Saturday, May 14, 2022 12:30 PM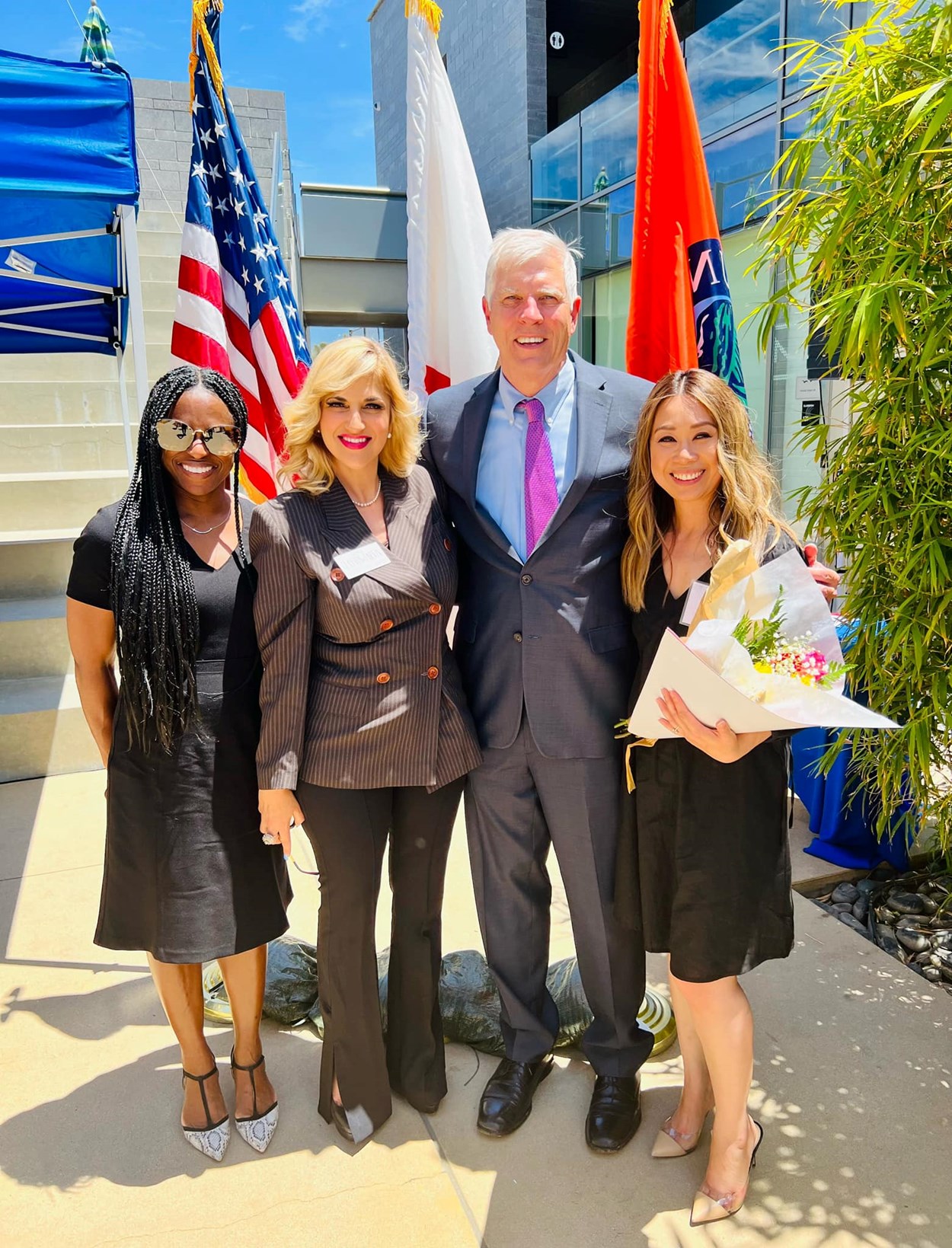 Westminster, CA-Congratulations to Niki Hoang, teacher at Vista View Middle School for being named as one of Senate District 34's Community Leaders
. It was my honor to nominate Niki, and a pleasure to be with her today, along with principal Dr. Gates and our very own Senator Tom Umberg for the 2022 Asian Pacific Islander Leadership Awards. Niki has been one of OVSD'S best, even being named as one of our Teachers of the Year several years ago as well. She puts her all into teaching our students Algebra, Geometry, and other Mathematics courses. She is an 18-year veteran and I'm proud of her. See more photos by clicking the hyperlink above. Keep up the stellar work, Niki, the Board of Trustees thanks you for all you do!
---
Tuesday, May 10, 2022 7:32 PM
Board Censures Trustee for the 3rd Time
Huntington Beach, CA-It is imperative to maintain proper decorum when conducting business on behalf of the people. Transparency is paramount and one must never misuse their elected office for personal gain or political folly. With that, and for the 3rd time in 3 years, board Member Norm Westwell has been censured by his colleagues with a 4-1 vote (Westwell in decent) for violating board policies and bylaws, harassing community members, inappropriate behavior, and dishonorable conduct.
---
Monday, May 9, 2022 7:03 PM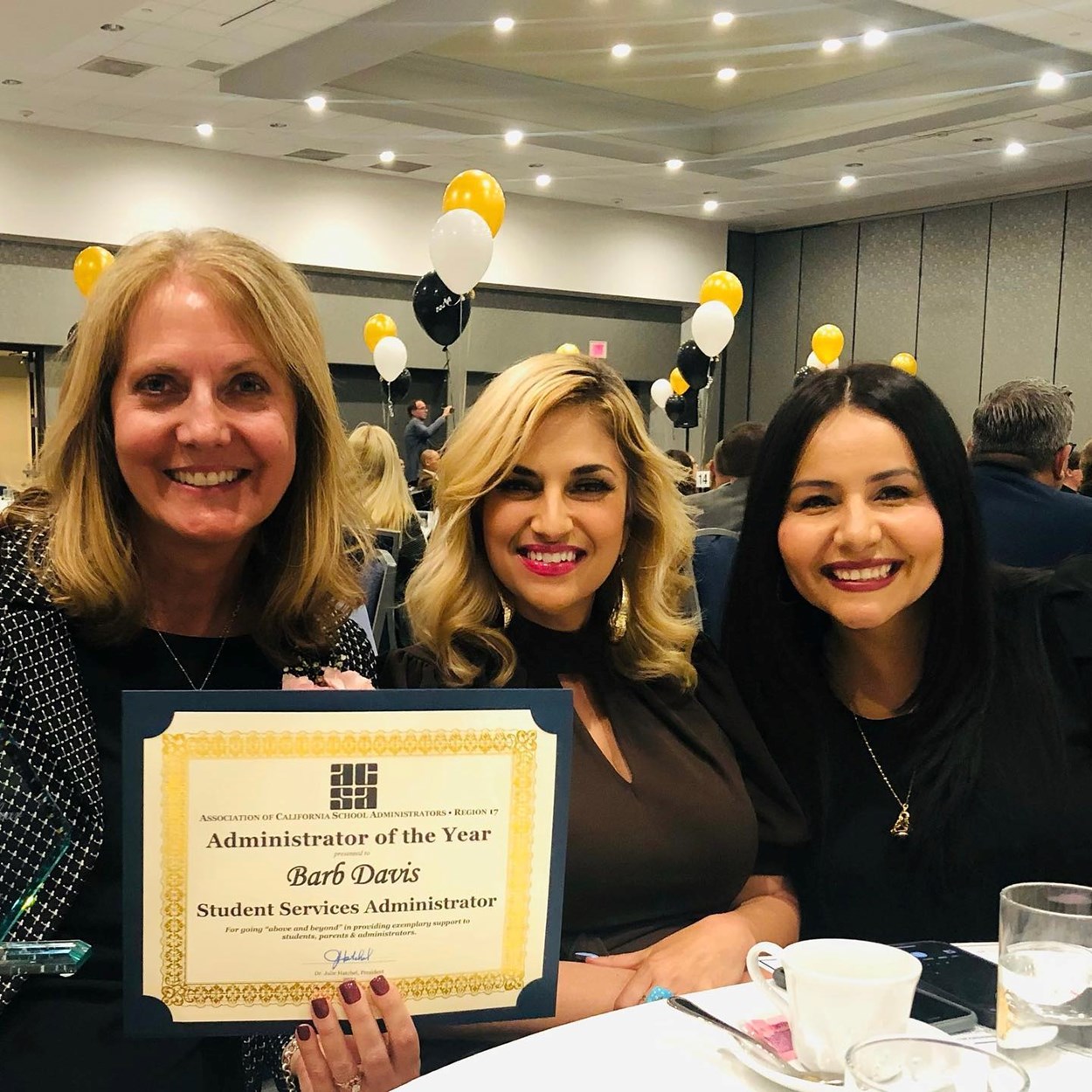 Huntington Beach, CA-We were so proud to celebrate and honor OVSD's Barb Davis last night, as the Student Services Administrator of the Year for ACSA, Region 17. Barb is a wonderful district administrator that supports our students and schools. More photos can be seen by clicking the link above. Thank you Barb for all you do for OVSD's kids!
---
Monday, May 9, 2022 4:05 PM
Thank You OVSD Employees 2022
Huntington Beach, CA-The OVSD Board of Trustees wants to wish our exceptional teachers, staff, and administrators a happy Week of the Employee. Employees are the strength of an organization and our employees are not just our strength, but also our greatest asset. Please see the special video below from our Board. Thank you
!