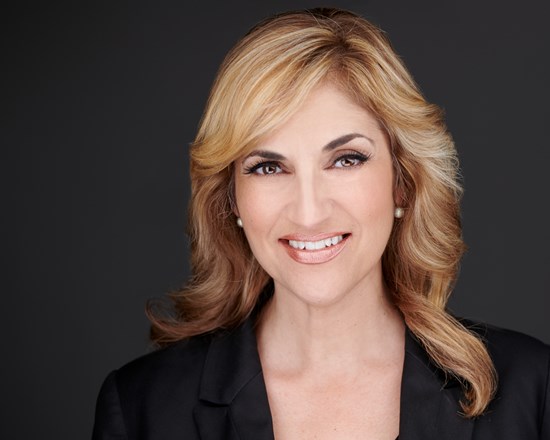 A Message from Gina Clayton-Tarvin
Ocean View School District is one of the top performing school districts in Orange County and the state. With award winning teachers, classified employees, administrative leadership and an experienced board of trustees, the district is a destination educational institution in California.
Thanks to the voters of OVSD and the passage of Measure R, the plans for modernization, repairs, and upgrades to school facilities are making OVSD the premiere school district in Southern California, providing state of the art facilities along with first class learning opportunities for 21st Century learners.
I have been elected as board vice-president for the year 2019, served as clerk in 2018, and served as president for 3 consecutive terms (2014-2017). During my time on the board of trustees, I have worked diligently to build a team that made partnerships, not politics, a priority. School improvement in the Ocean View School District is an ongoing process. Parents and teachers now have a seat at the table where quality education decisions are made. Measurable results include: improving student achievement, providing challenging academics, decreasing class sizes, and increasing the number of art, music, and after-school programs. We have improved technology and are dedicated to providing state of the art learning environments for all students.
During my twenty-three year career as a classroom teacher and union leader, I have learned the importance of actively listening to and collaborating with parents, teachers, and staff to increase efficiency, resolve issues, and empower the people who work with our students everyday. Students in the Ocean View School District are my top priority. I am proud to have been endorsed by hundreds of teachers, parents, and community members. I am thankful to have been re-elected to serve the OVSD Community. Thank you for your support, as we are Ocean View Strong!
News
Wednesday, August 14, 2019 7:34 AM
August 2019 Board of Trustees Meeting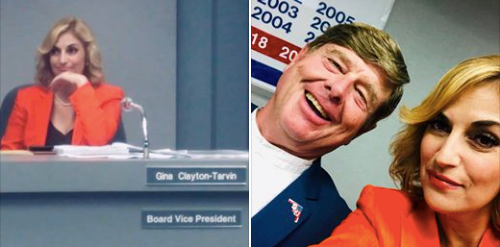 Back on the dais last night, after a month of summertime hiatus, we commenced our August board meeting at the Ocean View School District. This past month of July was filled with adventure and exploration, spending a month abroad in Europe with my family and friends. For July's meeting I participated by calling in from Rome, Italy, and last night I attended our monthly meeting for August in person and the board got so much accomplished. We hired several new principals and transferred others. Hope View, Mesa View, and Spring View will all be getting new principals at the start of the 2019-2020 school year. We learned about the OC Dept of Ed program CHEP, received multiple staff reports: construction, science textbook adoption, and Measure R. We discussed contracts, and voted to increase salaries to regain parity amongst employee groups. It was a productive meeting and we look forward to our next meeting on 8/20, a special board meeting to evaluate the performance of our superintendent, Dr. Carol Hansen. Hope to see you at Westmont on the 22nd for our grand reopening after modernization of the VAPA school site. Glad to be back!

(Pictured with OVSD Board President John Briscoe)

---
Thursday, July 4, 2019 9:04 AM
Happy Independence Day USA 🇺🇸!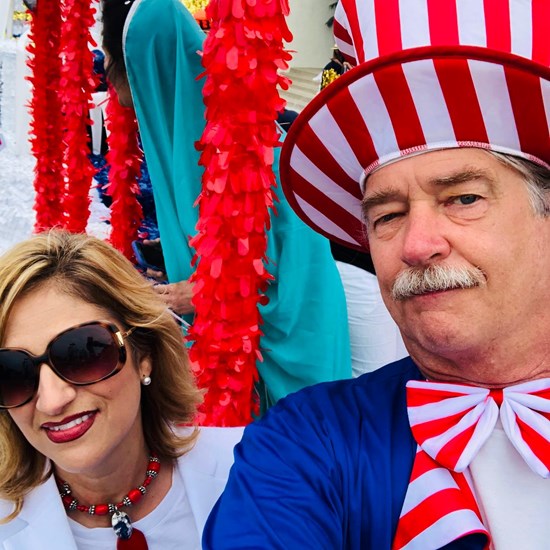 Huntington Beach, CA-We are here at the annual HB 4th of July Parade, the largest of its kind west of the Mississippi. I'm proud to be participating once again, this year with the Democratic Party of OC. We are here with so many great people on our "Coming to America" float. I happen to be a dual citizen with Italy so I'm here representing both of my countries today. Float participants are from all over the world, and here to celebrate. "Give me your tired, your poor, your huddled masses yearning to breathe free, the wretched refuse of your teeming shore. Send these, the homeless, tempest-tost to me, I lift my lamp beside the golden door!" Happy birthday to the greatest nation on earth......

---
Saturday, June 29, 2019 5:22 PM
Campaign Pop-Up for Cottie Petrie-Norris 2020!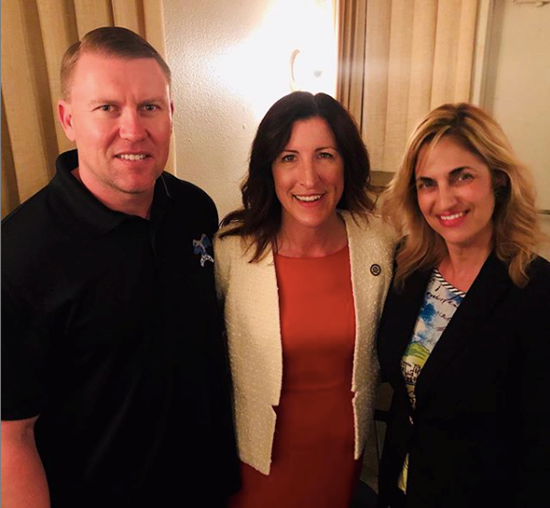 Huntington Beach, CA-So great to be able to support Assemblywoman Cottie Petrie-Norris in her bid for re-election in 2020 for AD74 today at The Corner in HB. She's working to support our public schools, protect our coastline, and more. With great supporters like the Huntington Beach Police Officers Association, Cottie can and will prevail. Public safety is of paramount importance to Assemblywoman Petrie-Norris, and this just one of the reasons that I support her.
---
Tuesday, June 25, 2019 7:19 PM
Board of Trustees Meeting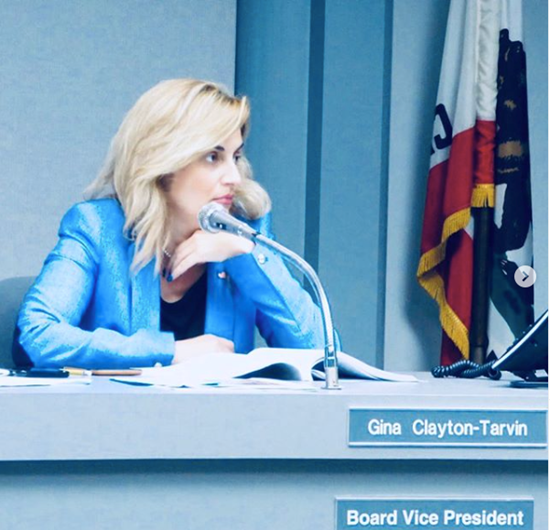 Huntington Beach, CA-Board of Trustees Meeting tonight. Trustee Singer joined us remotely via telephone for the entire meeting. The Board heard presentations on the yearly budget, modernization and voted on over 15 new business items including the labor contract for the Ocean View Teachers Association. Next meeting is July 9th at 6pm.
---
Tuesday, June 18, 2019 3:22 PM
Promotion 2019 Mesa View!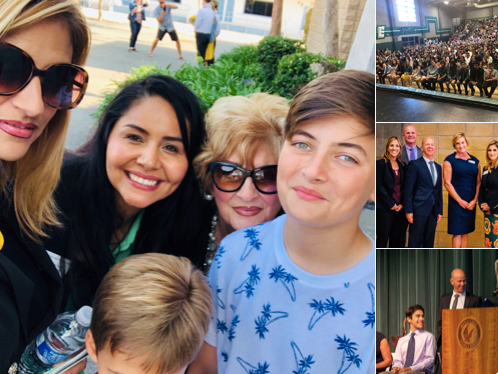 Huntington Beach, CA-Promotion at Mesa View 2019 today. It was an honor to participate in promotion at Mesa View, not just as the VP of the Board, but as a mom. My oldest son Tony graduated and he's off to Ocean View HS. I certified the class too. Thanks to Trustee Patricia Singer, Laura Oatman, District Director for Congressman Harley Rouda, and HB Mayor Erik Peterson for being there too. We appreciate your support for OVSD students and schools.