Ocean View Vice President Gina Clayton-Tarvin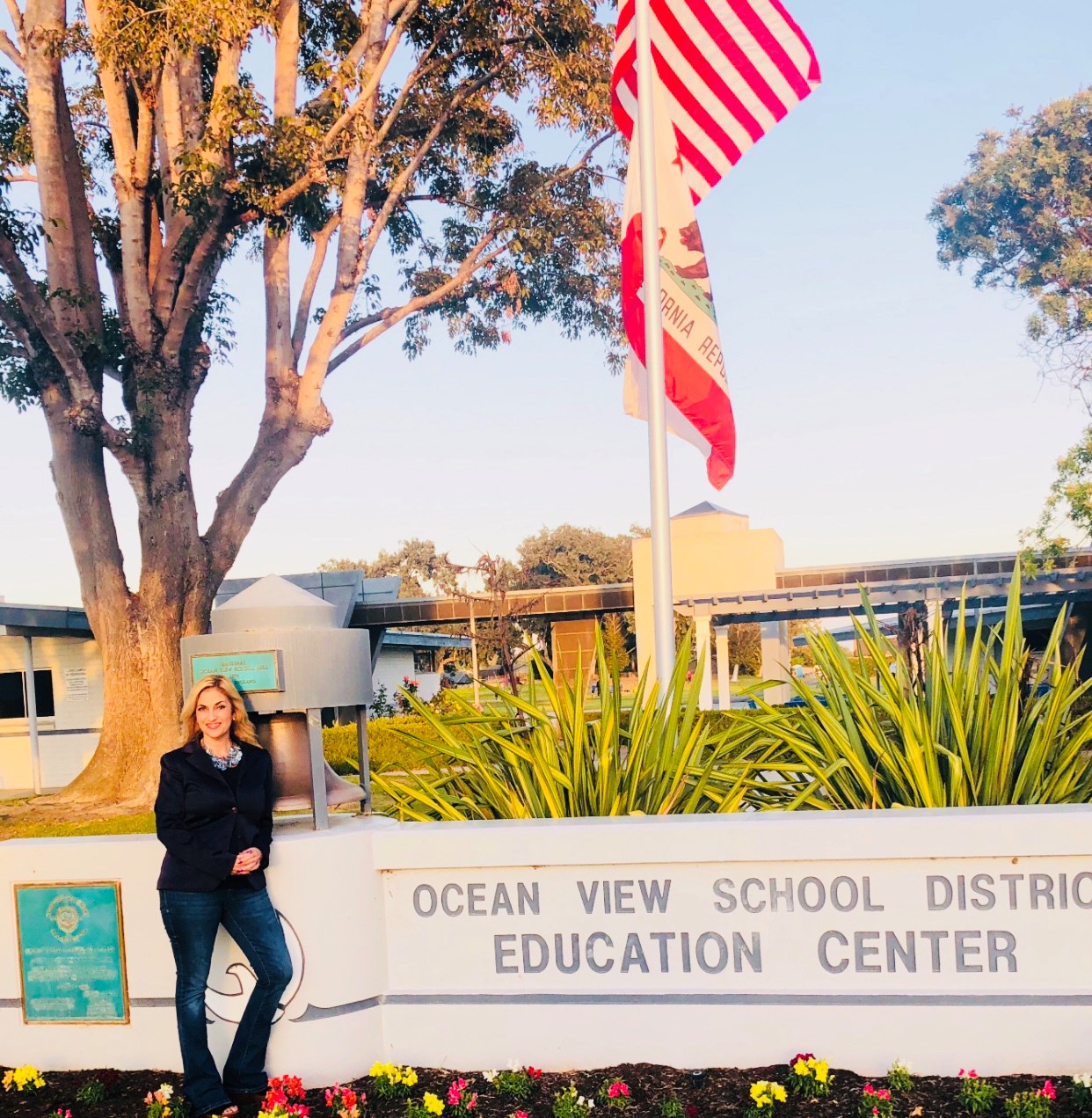 News
Monday, November 27, 2023 1:55 PM
Legal Update (Clayton-Tarvin v. City of HB)
Santa Ana-Victory occurred today in my case against the City of Huntington Beach and City Attorney Gates in their breach of transparency and CA law. The court ruled entirely in my favor and OVERRULED all of their flimsy motions. They attempted to demurrer, to get my case thrown out, they lost. They also attempted to remove Michael Gates as a defendant, they lost. The original suit was filed to obtain the air show settlement agreement documents after a massive payout of public funds to Kevin Elliot of Code Four Productions. A source at the OC Registrar of Voters reported that at 1:00pm, City Attorney Gates, Van Der Mark, and Burns were down the street from the courthouse. They were filing to run for the GOP Central Committee and didn't bother to come to represent the City at the hearing at the Central Court at 1:30pm. Their outside counsel attorney Savanah Skelton only appeared via zoom. We appeared in-person. As stated above, even before the hearing started, the judge issued a preliminary ruling and OVERRULED all of their arguments. Once inside the courtroom, he ruled again from the bench against the City and Gates sealing their loss. Justice has prevailed and We The People won today. Next up, a status hearing on Monday, December 4th at 9am to move the case forward to be heard on the merits and to close out this case once and for all. I am convinced that the City will lose ultimately and will have wasted precious taxpayer dollars instead of just producing the document as required under the CA Constitution and the Public Records Act. We will keep fighting for transparency and honesty in government and we will prevail.
---
Tuesday, October 24, 2023 7:47 PM
VP Clayton-Tarvin's Trustee Comments
Huntington Beach, CA-Our board convened to discuss a myriad of important issues. President Singer was unable to attend due to illness, so I presided over the meeting. One of the discussions that we had centered around a report made by Clerk Souders in regard to the Superintendent's Task Force on school consolidation. A lively debate ensued. Many community members came to the meeting last night and made compelling arguments and some even laid out a well thought out plan to save OVSD schools. I was particularly impressed with the Village View parent delegation, and I intend to be present at one of their future meetings to hear what they have to say. Community input is paramount, leading to greater understanding and transparency. One thing I know to be true is that the Ocean View School District is in good financial condition, we are in the black and always have been even through our toughest budget challenges. The discussion of doom and gloom by one of my colleagues is nothing more than a theatrical presentation to cement himself in a 2024 election. But this should not be about politics, it's about our children. I happen to be a parent of an Ocean View School District student and it's very important to me to make sure that accurate information is disseminated to the public so that there's trust and respect.
---
Wednesday, October 18, 2023 7:01 PM
OCSBA and ACSA Joint Meeting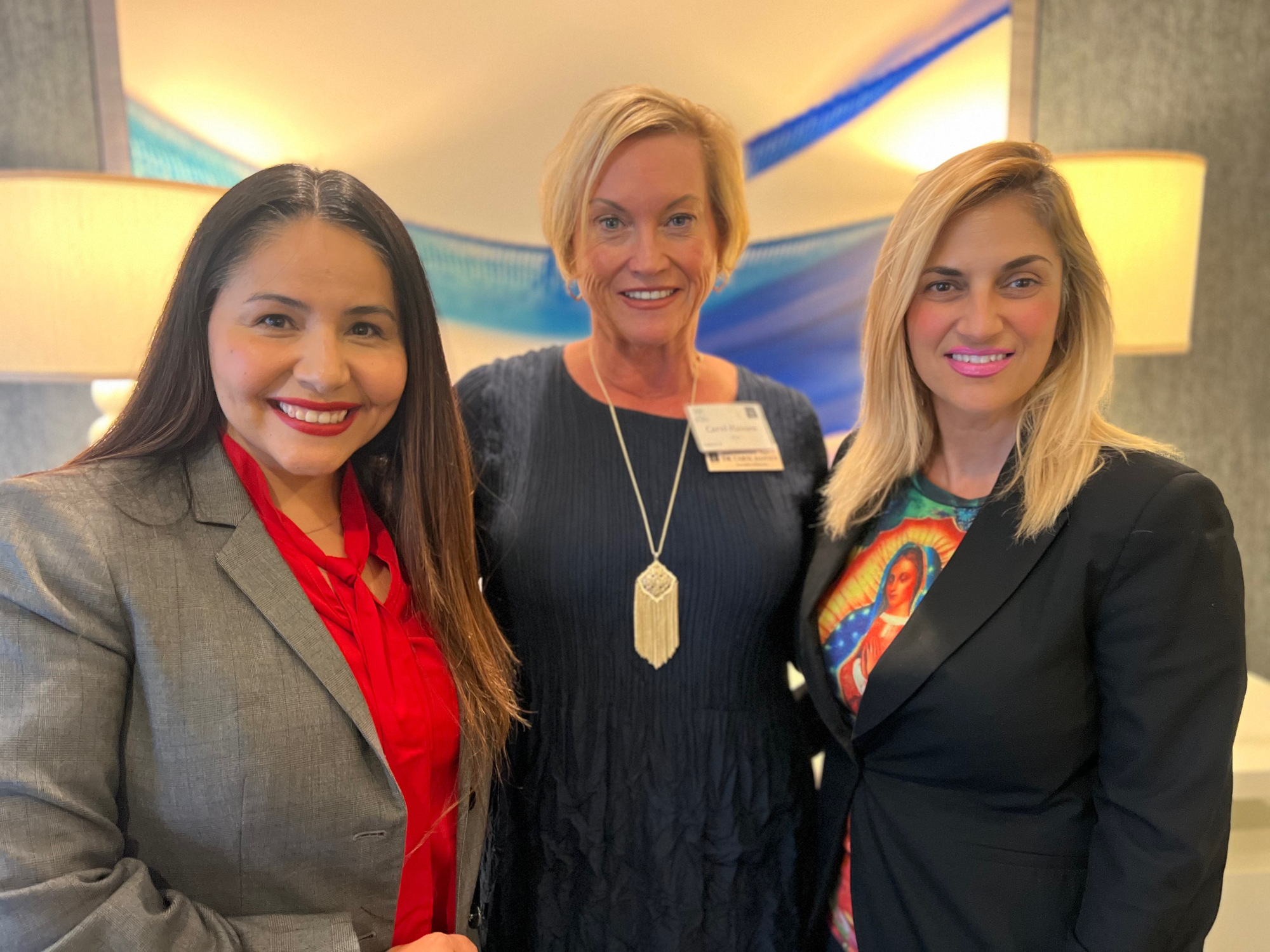 Irvine, CA- In October, the Orange County School Boards Association (OCSBA) and the Association of California School Administrators (ACSA) members get together to discuss our common goals for OC's students and schools. At this biannual gathering in Irvine we discuss the most pressing issues affecting Orange County's students. We even got a change to see our friend and previous Ocean View superintendent Dr. Carol Hansen who is now happily in retirement, but also staying involved in education as the new Executive Director of ACSA Region 17. Congratulations to Dr. Hansen, from all of us at OVSD!
---
Tuesday, October 17, 2023 9:23 PM
Clayton-Tarvin Speaks Out at HBCC
Huntington Beach, CA-Tuesday night, I spoke at the Huntington Beach City Council meeting about 3 important issues. I honestly cannot believe that in the United States of America, in the year 2023, the majority of us public speakers had to explain that taking away voting rights, banning books, and being antisemitic is wrong, yet, here we are. The alt right extremist 4 members of the Council majority were at it again. They voted to support a City Charter Amendment that will disenfranchise citizens, to install Soviet-level voter surveillance on voters with cameras to track the moves of average people. Then to matters worse, they voted to a create a completely unnecessary communist-style "oversight panel" to ban books at the public city libraries with no set guidelines or appeals process. This authoritarianism is mind boggling, and deeply un-American. Lastly, I spoke in opposition to council member Gracey Van Der Mark and her false flag support of condemning Hamas. I spoke against antisemitic propaganda. We see through blatant antisemitism, but also even greater hate for Muslims. Our city council is in complete disarray in its intolerance and bigotry. Time for the real work to begin to rid Huntington Beach of hatred and extremism.
---
Tuesday, September 19, 2023 6:50 PM
G. Clayton-Tarvin Speaks about HBCC Corruption
Huntington Beach, CA-Although I have been giving the new council majority an opportunity to do right by residents, I felt it was time to speak out about their actions and their negative effects on our city. Tonight I attended the Huntington Beach City Council meeting and made 3 points: (1) NO on the proposed charter amendments, (2) my lawsuit against the City to produce the airshow settlement documents, and (3) Mayor Strickland's violations of Robert's Rules of Order and the CA Brown Act. One thing is for certain, when and individual is elected to public office, it's absolutely imperative that he/she keeps their word to voters, fulfill one's fiduciary duty, and most importantly follow the laws of our land.