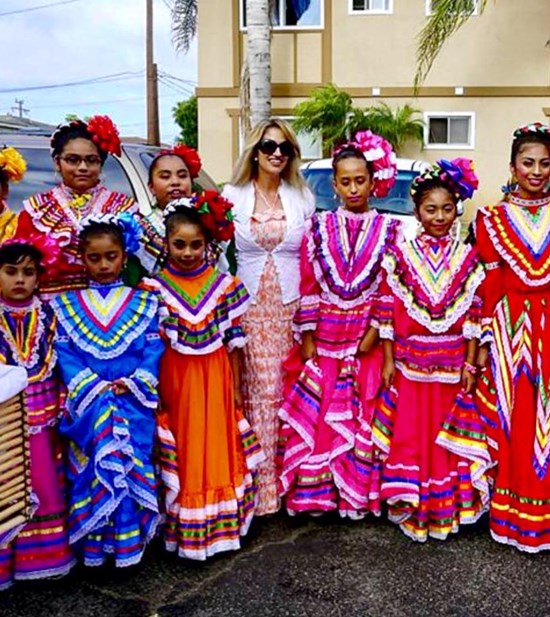 A Message from Gina Clayton-Tarvin

Advocating for lower class sizes, and focusing on increasing student achievement while navigating the challenging Common Core standards, are some of my primary goals for the Ocean View School District.
Expanding renowned GATE programs to more schools in OVSD and advocating for more innovative magnet school programs like the newly opened STEAM program at Lake View are top priorities for me.
Ocean View School District is on the right track, with stable and experienced administrative leadership in both the offices of the superintendent and deputy superintendent. Along with highly competent teachers and staff dedicated to students, OVSD is a premiere educational institution in the State of California.
Thanks to the voters of OVSD and the passage of Measure R, the vision and plan for repairs and upgrades to school facilities, will make OVSD the premiere educational destination in Southern California, providing upgraded and modern facilities along with first class learning opportunities.
This past year, I served as the clerk for the board of trustees, after serving as the board president for the past three years. For 2019, I have been elected as board vice-president. During my presidency, I built a team that made partnerships, not politics, a priority. School improvement in the Ocean View School District is an ongoing process. Parents and teachers now have a seat at the table where quality education decisions are made. Our schools are on the right track, and I will continue to work diligently so that we can do even better. Despite our challenges, our students are involved caring citizens and academically motivated learners.
Measurable results include: improving student achievement, providing challenging academics, decreasing class sizes, and increasing the number of art, music, and after-school programs. We have also improved technology and have embarked upon a full modernization program with Measure R funding to providing state of the art, safe, and healthy learning environments for all students.
During my twenty-three year career as a classroom teacher and teacher leader, I have learned the importance of actively listening and collaborating with parents, teachers, and staff to increase efficiency, resolve issues, and empower the people who work with our students. Students in the Ocean View School District are my top priority. I am proud to have been endorsed by hundreds of teachers, parents, and community members. I am proud to have been re-elected to serve the OVSD Community. Thank you for your support, we are Ocean View Strong!
News
Saturday, January 19, 2019 11:05 AM
Women's March 2019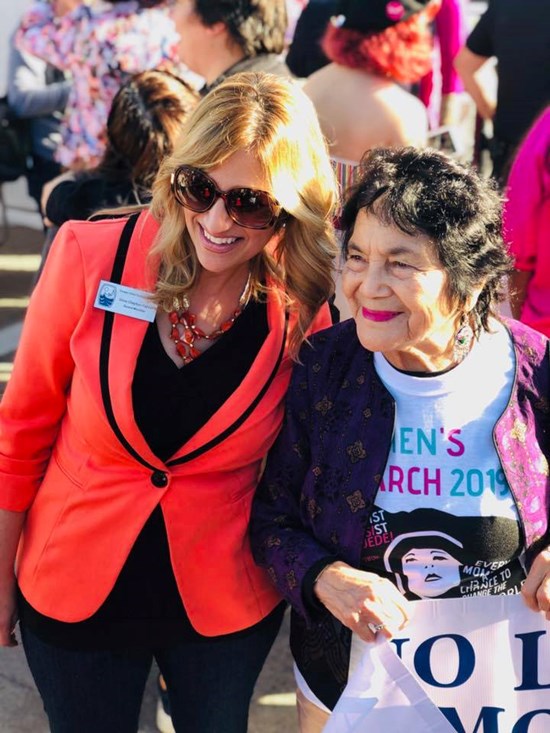 Santa Ana, CA-Women's March OC, today we marched for women's rights, equal rights, and human rights in Santa Ana. I was proud to have been asked to stand on the main stage with many elected women, Democrats and Republicans alike in honor of women and forward moving progress. I also had the honor of being with labor leader, civil rights activist, and moral giant Dolores Huerta on stage and in the streets. The highlight of the day was seeing students, parents and community members all coming together in unity!
---
Monday, January 14, 2019 3:17 PM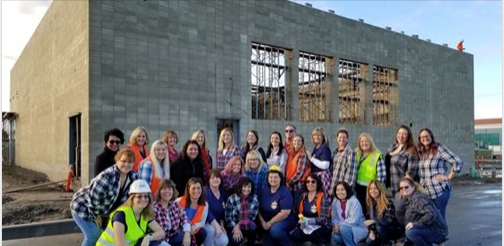 Huntington Beach, CA-Oak View Gym Update. The Ocean View School District is proud to announce that the Oak View Gymnasium project is on-track and on-time for a May 2019 grand opening. Thanks to the efforts of our 2016 team of teachers, staff, community members, attorneys, who worked so hard to bring environmental justice to Oak View. Special thanks to Trustee John Briscoe and for assisting me as we secured a large settlement that included $4M from Republic Services to build the gym for the children of Oak View. Please read this article by Charity Lindsey at the LA Times for more details and my official comments on the project.
---
Friday, January 11, 2019 1:41 PM
Walk-in for #RedforED for UTLA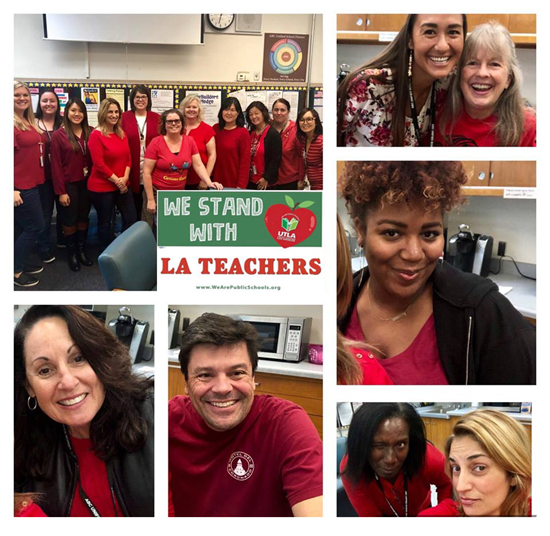 Cerritos, CA-Support UTLA teachers and students! We teachers here in Cerritos, CA are wearing #RedForEd today to support our brothers and sisters of United Teachers of Los Angeles (UTLA). We are all united as educators to stand up for students and schools!
---
Thursday, January 10, 2019 7:32 PM
AD72 News-CA Democratic Party ADEM Election Announcement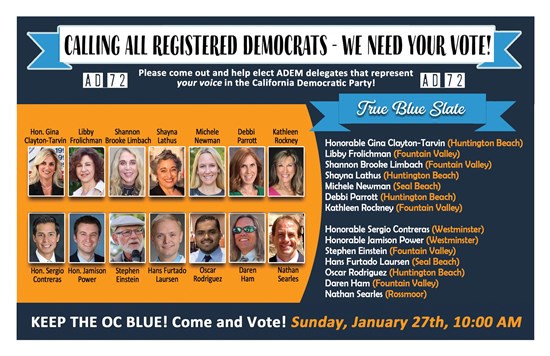 Huntington Beach, CA-Vote for Democrat State Party Delegates. It's time for all registered Democrats living in Assembly District 72 to come out to vote for CA Democratic Party Delegates for the Statewide Central Committee. Vote for the AD72 True Blue Slate to represent your voice and votes at the yearly CA Democratic Party Conventions in 2019! Vote will occur on Sunday, January 27th at 10am at IAMAW District Lodge 725, 5402 Bolsa Ave, Huntington Beach, CA 92649. Proudly endorsed by Congressman Harley Rouda!
*Note all titles used for identification purposes only. This post was not made in cooperation with the OVSD Board of Trustees.
---
Tuesday, January 8, 2019 6:16 PM
OVSD News-Administrative Positions Announced!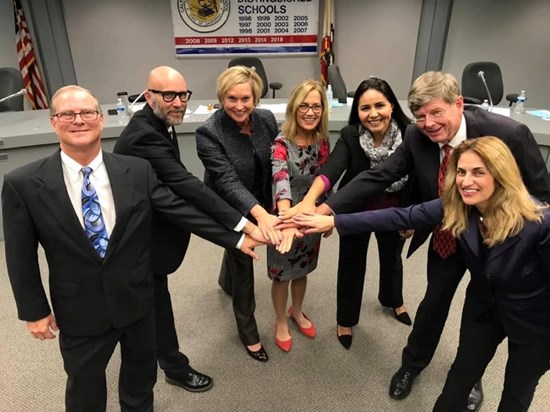 Huntington Beach, CA-New Administrative Positions Announced. At the OVSD Board meeting tonight, it was officially voted upon and announced that current Circle View Elementary School Principal Kristi Hickman is named as the District's new Coordinator of Teaching and Learning and current Spring View Assistant Principal Jessica Haag is named Principal of Circle View. Ms. Haag, a former student and teacher at Circle View, will be at Circle View on Wednesday to greet students and families at 12:30p.m. We congratulate both and look forward to their work with students and schools!