Ocean View President Gina Clayton-Tarvin
for Huntington Beach City Council 2022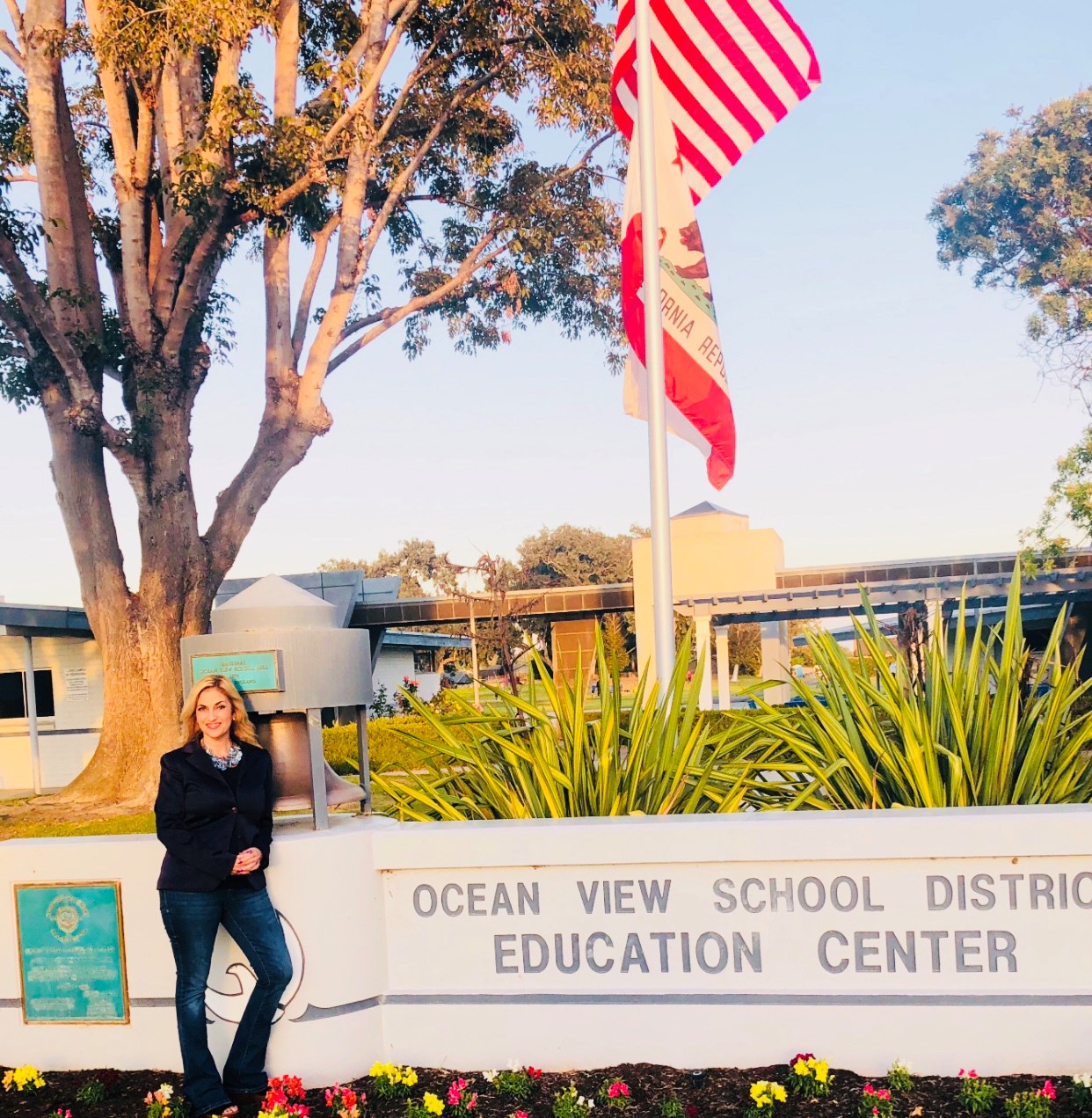 News
Monday, June 20, 2022 3:19 PM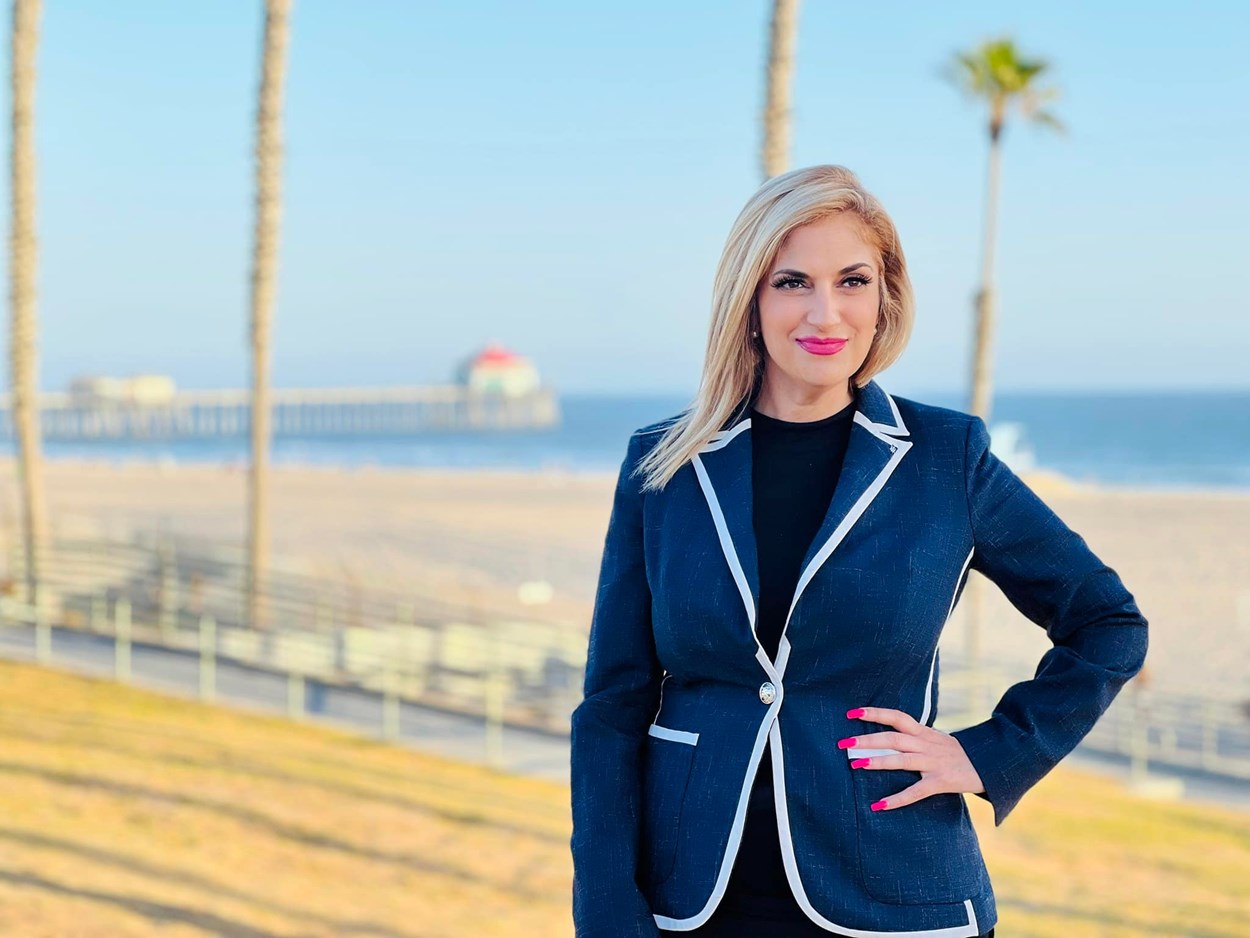 Huntington Beach, CA-Your HB Guardians of the Environment will fight for you to live in a clean, healthy, and safe environment, free of pollutants and poisons. We have a proven track record of defeating dangerous environmental sources like the Republic Trash Dump, off-shore cargo ships pollutering our air, and the Poseidon Desal Plant. We don't bend to pressure, and never take "No" for an answer. Want fighters on HB's side? Then vote TeamHB2022, we are coming this November 8, 2022 and won't be stopped
!
---
Thursday, June 16, 2022 4:15 PM
Superintendent Dr. Hansen is Retiring!
Huntington Beach, CA-It is a bittersweet moment for me yesterday evening to be honoring Dr. Carol Hansen as one of Ocean View's distinguished retirees this year. I am proud to say that I was serving on the Board when we made the very wise decision to hire Dr. Hansen as our Superintendent seven years ago.Dr. Hansen joined us during some challenging times, but she worked quickly with the Board and her Cabinet to strengthen the credibility and stability of the District. She did this by using transparent communication and clear goals, which fortified Ocean View's reputation in the community as an innovative and academic leader. She also focused on student learning and forward-thinking programs for students, such as STEAM, which is Science, Technology Engineering, Arts, and Math, Visual and Performing Arts, Environmental Science, and Dual Language Immersion. Since coming to Ocean View, Dr. Hansen has worked tirelessly to forge effective and productive working relationships between District leaders and the unions in OVSD, resulting in the formation of Partnership with Administration and Labor, or PAL. The PAL philosophy and structure has allowed for collaborative problem-solving, open communication, and a focus on a common vision. Dr. Hansen has been very successful at nurturing solid, healthy working relationships among our employees and the District has benefited greatly. Congratulations Dr. Hansen and enjoy your well deserved retirement. We love you!
---
Tuesday, June 14, 2022 7:06 PM
OVSD Board of Trustees Meeting Recap
Huntington Beach, CA-Highlights from tonight's board meeting included awards for our students for APA summer school scholarships, an in-memorium honor for the late Mr. Jack Shaw, a humanitarian that focussed his life's work on assisting the Oak View community. Thank you Mr. Shaw. We also honored Dr. Carol Hansen and spoke of her amazing work for OVSD's students and schools. We will recognize her achievements on June 28th at her last board meeting. Please join us then to say goodbye to Dr. Carol Hansen. She will be missed!
---
Friday, June 10, 2022 5:40 PM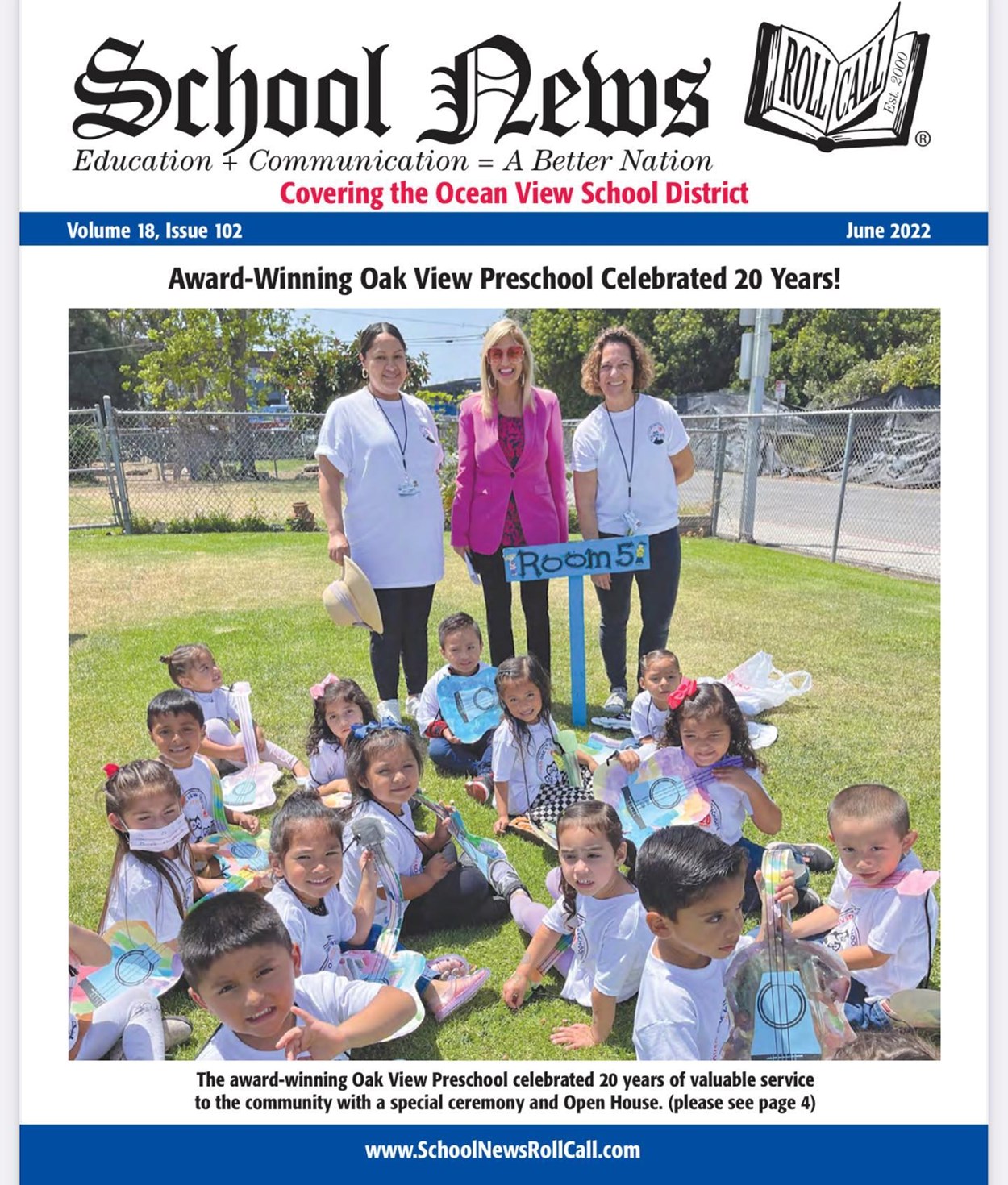 Huntington Beach, CA-Thanks to School News Roll Call
for featuring Oak View Preschool's 20th anniversary celebration and open house. Read my contribution here to learn more about our award winning preschool program.
---
Wednesday, June 8, 2022 6:47 PM
OVSD School Security Protocols
Dear OVSD Community:

Following the horrific shooting in Uvalde, the Ocean View School District has been carefully reviewing our school security protocols. I've met with our superintendent, Dr. Carol Hansen and Vice President Patricia Singer to discuss next steps. VP Patricia Singer and I were pleased that parents in the community came forward to push for stricter safety measures that aligned with our own advocacy.

Therefore, effective immediately, the following security protocols will be added and enforced through the end of the school year:

1. All front office school doors will be locked during school hours.

2. Visitors must come to the front office door, call the number posted, identify themselves and the reason for the request to enter the school building.

3. All individual classroom doors will be shut and locked.

As we transition to employing our new superintendent, Dr. Michael Conroy, in several weeks, we will take action to make more stringent safety upgrades. More news to come.

Sincerely,

President Clayton-Tarvin