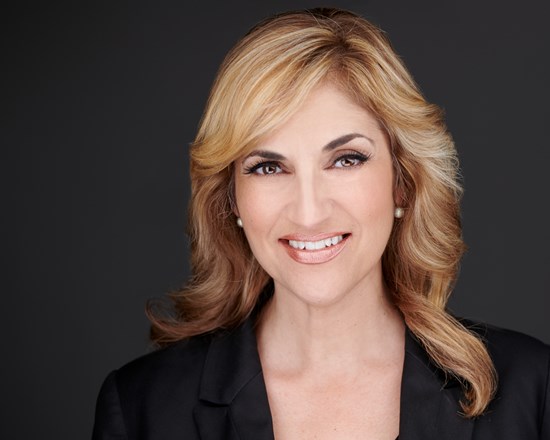 A Message from Gina Clayton-Tarvin
Ocean View School District is one of the top performing school districts in Orange County and the state. With award winning teachers, classified employees, administrative leadership and an experienced board of trustees, the district is a destination educational institution in California.
Thanks to the voters of OVSD and the passage of Measure R, the plans for modernization, repairs, and upgrades to school facilities are making OVSD the premiere school district in Southern California, providing state of the art facilities along with first class learning opportunities for 21st Century learners.
I have been elected as board president for the year 2020, and served as vice-president for the year 2019, served as clerk in 2018, and served as president for 3 consecutive terms (2014-2017) prior to that. During my time on the board of trustees, I have worked diligently to build a team that made partnerships, not politics, a priority. School improvement in the Ocean View School District is an ongoing process. Parents and teachers now have a seat at the table where quality education decisions are made. Measurable results include: improving student achievement, providing challenging academics, decreasing class sizes, and increasing the number of art, music, and after-school programs. We have improved technology and are dedicated to providing state of the art learning environments for all students.
During my twenty-three year career as a classroom teacher and union leader, I have learned the importance of actively listening to and collaborating with parents, teachers, and staff to increase efficiency, resolve issues, and empower the people who work with our students everyday. Students in the Ocean View School District are my top priority. I am proud to have been endorsed by hundreds of teachers, parents, and community members. I am thankful to have been re-elected to serve the OVSD Community. Thank you for your support, as we are Ocean View Strong!
News
Monday, January 20, 2020 8:27 AM
Observing the life of Martin Luther King Jr.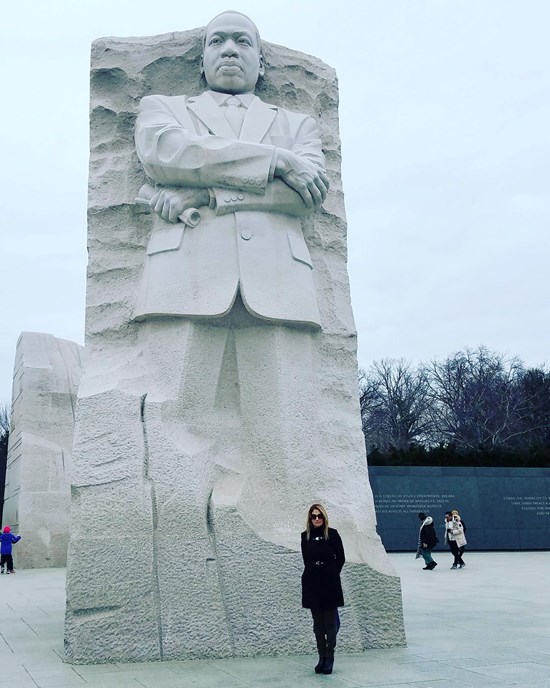 Washington DC-One of the most inspired days of my life was to visit the Martin Luther King Jr. Memorial in Washington DC. MLK is by far the most important figure in the Civil Rights Movement in our nation and one of most inspirational humans to ever live. As a teacher himself, King believed deeply in the power of education.

"The function of education is to teach one to think intensively and to think critically. Intelligence plus character – that is the goal of true education."-MLK




---
Friday, January 17, 2020 4:38 PM
Kinder Information Night 2020!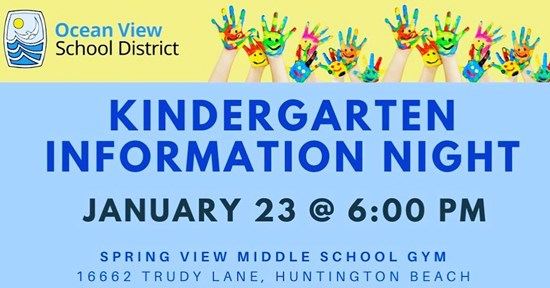 Huntington Beach, CA-It's that time of year again, kindergarten information night is upon us in OVSD and we are so excited to have all our new (and returning) families join us at Spring View Middle School on January 23, 2020. Our staff will conduct an amazing presentation, and discussion on kindergarten offerings around the district like Transitional Kindergarten, Early Kindergarten, and Traditional Kindergarten. Everyone is welcome, whether from within OVSD or out of district, come on by!
---
Thursday, January 16, 2020 9:33 AM
OVSD Weekly Leadership Meeting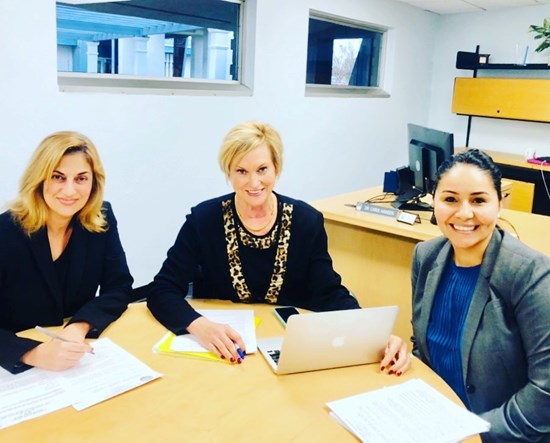 Huntington Beach, CA-As president of the school district one of my responsibilities is to have a weekly meeting with superintendent Dr. Carol Hansen. I've decided to include Vice President Patricia Singer in our meetings with purposeful intention to train and mentor a new generation of leadership. These are stable, yet exciting times in Ocean View, and we look forward to continued success for our students and schools!
---
Tuesday, January 14, 2020 5:35 PM
State of the City Address by Long Beach Mayor Robert Garcia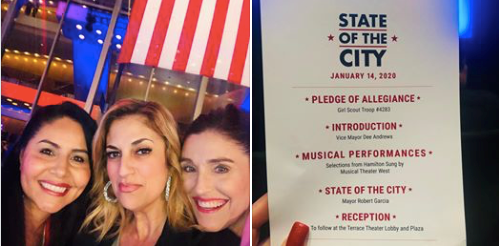 Long Beach, CA-Thanks go out to our neighbors in Long Beach and especially to Mayor Dr. Robert Garcia for inviting us tonight, having Vice Mayor Dee Andrews introduce us to the crowd in the packed Terrace Theater, to participate in the annual State of the City address and for helping us to learn so much. I was pleased to be present with our OVSD VP Patricia Singer and Brea Olinda Board Clerk Keri Kropke. We learned a great deal about the City, the School District, City College, and CSULB. Long Beach has a great regional history that ties it to OVSD and to HB in general. Dr. Garcia highlighted many great accomplishments of the City and especially the new CSULB campus satellite and housing planned for downtown. As a multi time alumnus of Long Beach State, I was especially excited to hear about the progress. Always a pleasure to see my longtime friend LB Councilman Al Austin too. Great work folks, and GO BEACH!
---
Monday, January 13, 2020 6:30 PM
Endorsement of Ashleigh Aitken for OC Supervisor, District 3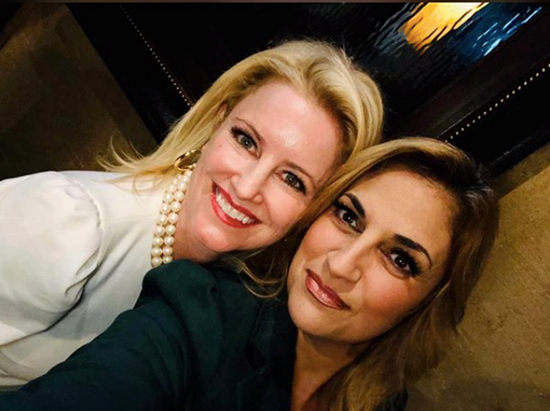 Tustin, CA-Very proud and pleased to announce my endorsement of OC Fair Board Member and attorney Ashleigh Aitken for OC Supervisor, District 3. Now is the time to bring the needed change to the OC Board of Supervisors. As the president of the OVSD Board of Trustees I've had to represent children who've suffered the consequences of a dysfunctional County Board of Supervisor's who turned a blind eye to innocent kids being polluted on their watch. With Ashleigh representing the people of OC, we can be confident that our students and the environment will be protected. Vote this March 3rd to move OC forward!