Ocean View President Gina Clayton-Tarvin
for Huntington Beach City Council 2022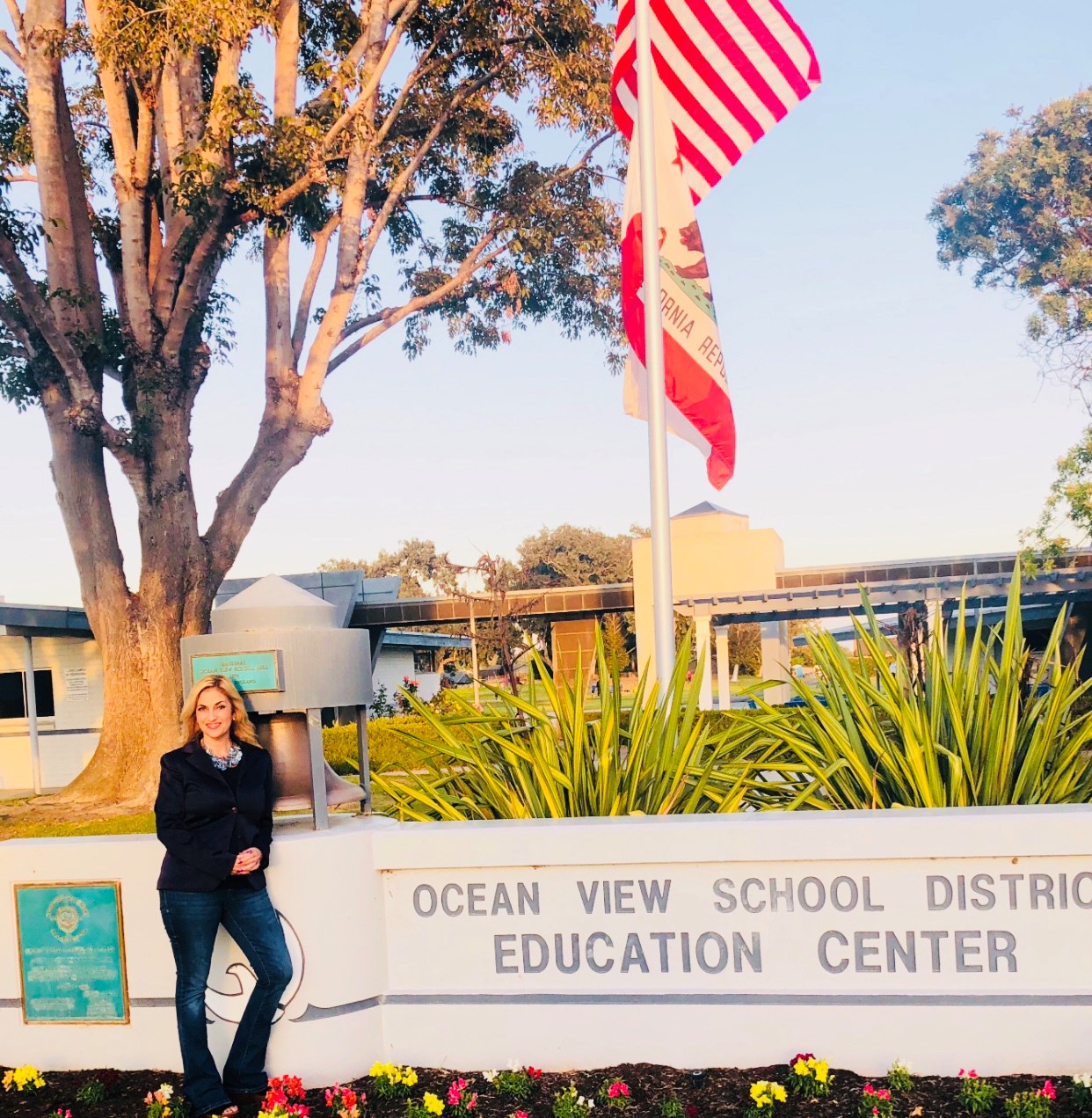 News
Thursday, January 13, 2022 8:08 AM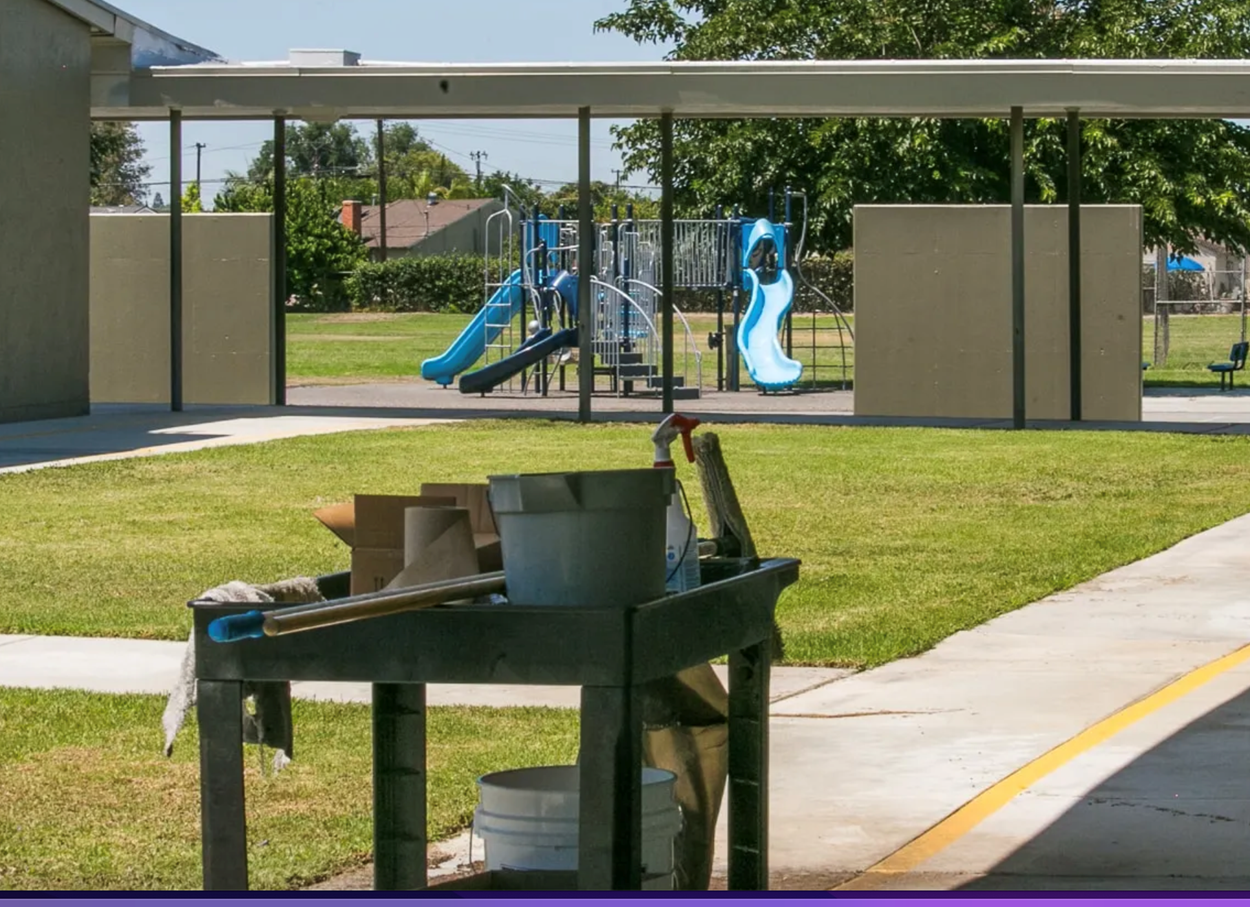 Orange County, CA-Gina Clayton-Tarvin, president of the Ocean View School District as well as a teacher in Los Angeles county, said in a phone interview Wednesday schools should stay in-person and many kids are returning to campus from quarantining. Clayton-Tarvin said kids should be required to wear medical-grade masks and not the cloth ones. She also said kids should also wear masks outside when they're bunched together. She added the state has made it "almost impossible to go to fully online school". "The funding isn't really there," Clayton-Tarvin said. "If we wanted to shut schools, we could potentially lose funding and that's just something that school districts can't take a gamble on."

*Click link above to read entire article.
---
Wednesday, January 12, 2022 7:14 PM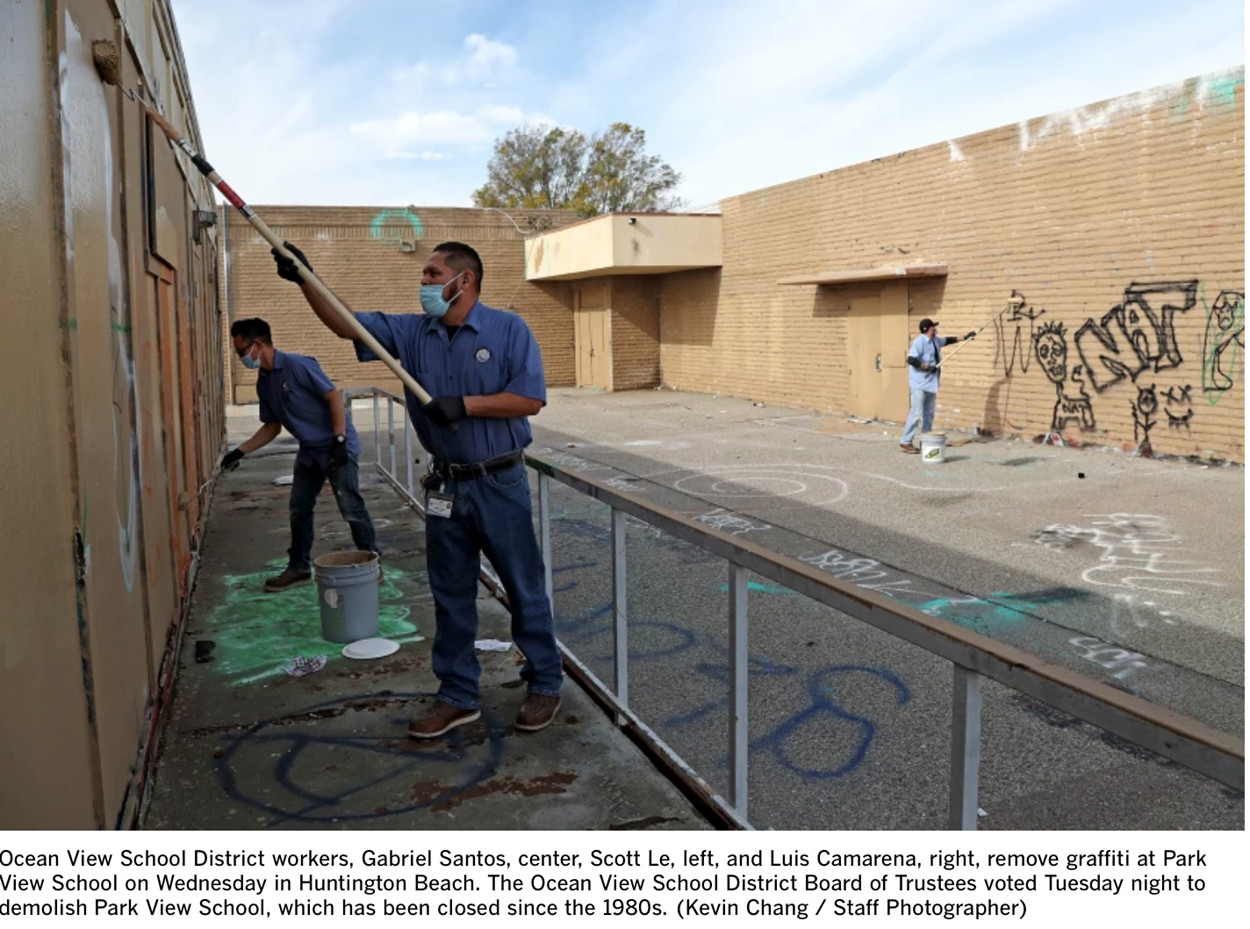 Huntington Beach, CA-From reporter Matt Szabo at the The Daily Pilot of the LA Times. OVSD Board votes to demolish Park View School to make way for more green space and baseball fields in Surf City, USA, while adding value to the Westminster/HB community with a ground lease to ActivCare to build a memory care facility at the corner of Beach and Heil at Westmont School. Also, news on next school to be modernized, Mesa View Middle School. Read all the latest and my quotes on the matter by clicking the hyperlink above.
---
Tuesday, January 11, 2022 10:15 PM
OVSD News: Park View To Be Demolished, and More
Huntington Beach, CA-Great News for the Huntington Beach, and Westminster communities from the Tuesday, 1/11/22 OVSD Board of Trustees meeting. The Board voted on two items O.2 and O.3, to move forward on demolition of the shuttered Park View school (the home of the Ocean View Little League) and opening a path to creating many acres of open park space, and more potential playing fields. Park View School sits just behind Murdy Park off Goldenwest St. and Warner Ave. At OVSD, we don't sell land, we create fields of dreams for future generations. This is what making HB livable and fun for our children is all about. This demo will be funded in large part by the owners of a memory care facility company, that we have entered into an agreement with. They have pledged to finance $2.5M to demo the old school building, which was closed in 1989, in exchange for a long term ground lease of a small 1.91-acre piece of vacant land at the Westmont School property in the City of Westminster on the corner of Beach Blvd and Heil Ave. Great things happen when we work together as a team. Let's do this, let's play ball ⚾️!
---
Friday, January 7, 2022 8:15 PM
KCAL9 News Visits College View
Huntington Beach, CA-KCAL9 News came to see our COVID test distribution in OVSD today at College View. Overall, District employees handed out over 2,500 test kits districtwide. Success! Anyone who didn't get a kit, please inquire at your school on Monday and you'll be given a kit. Keep up the good work OVSD
---
Thursday, January 6, 2022 2:45 PM
COVID-19 Test Distribution At OVSD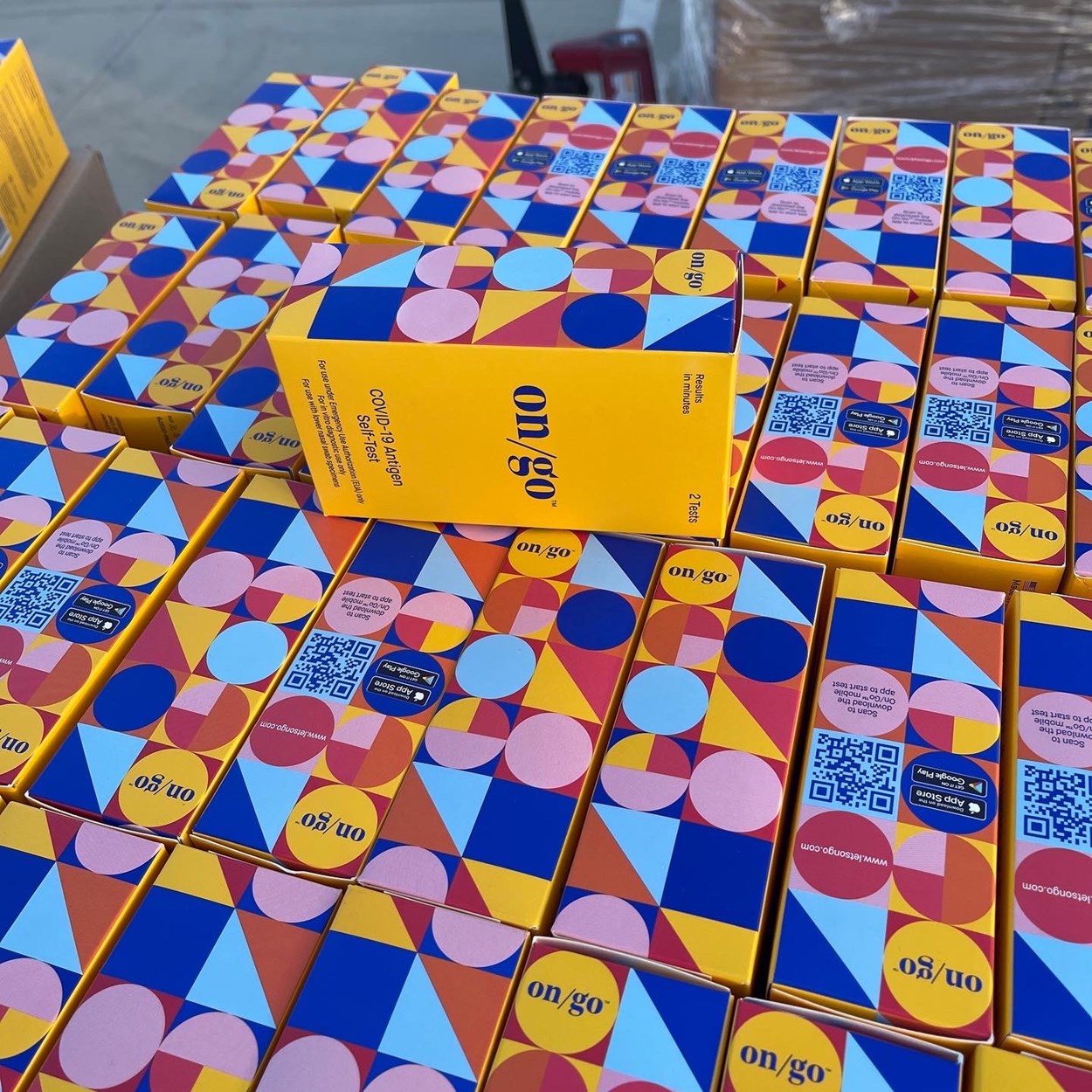 Huntington Beach, CA-We'd like to provide you with an update on the free COVID-19 rapid antigen tests that the California Department of Public Health (CDPH) is allocating for K-12 students. Unfortunately, the Orange County Department of Education received a very limited supply of rapid tests from CDPH and school districts in Orange County will not receive quantities to cover their entire student populations in this first distribution. While this is disappointing news, we will distribute the tests that we have received thus far. Ocean View is committed to providing tests to all families. We are working to acquire additional tests from a variety of sources and hope to receive additional rapid test kits from the CDPH in the near future.

COVID-19 Test Distribution:

Friday, January 7th
All School Sites 3:00 - 4:00 pm
While supplies last!

All tests must be picked up by an adult and will not be distributed directly to students.

COVID-19 Rapid Test (Results within 30 minutes)
The recommended use of a rapid antigen test is for the following:
A student is completing an at home quarantine and needs a negative test on or after day 5 to return to school, in lieu of a 10 day quarantine.
A student who has tested positive, is isolating at home and needs a negative test on or after day 5 to return to school, in lieu of a 10 day isolation.
Each student will only receive one kit, with two tests. We urge families to use the tests in the circumstances described above to allow students to remain in school.

COVID-19 PCR Test (Results within 48 hours)
If you are not in need of a rapid test, we can provide a PCR test for your student. The recommended use of the PCR test is for the following:
Initial identification of COVID-19 for a student with symptoms.
Students needing to test while completing an in school quarantine.

As a reminder, we follow the Orange County Health Care Agency's COVID-19 Orders and Recommendations, which can be found here. Please continue to monitor your child for any COVID-19 symptoms and keep them home if they are exhibiting any symptoms. We appreciate your support in helping us provide a safe environment in our schools.