Ocean View Vice President Gina Clayton-Tarvin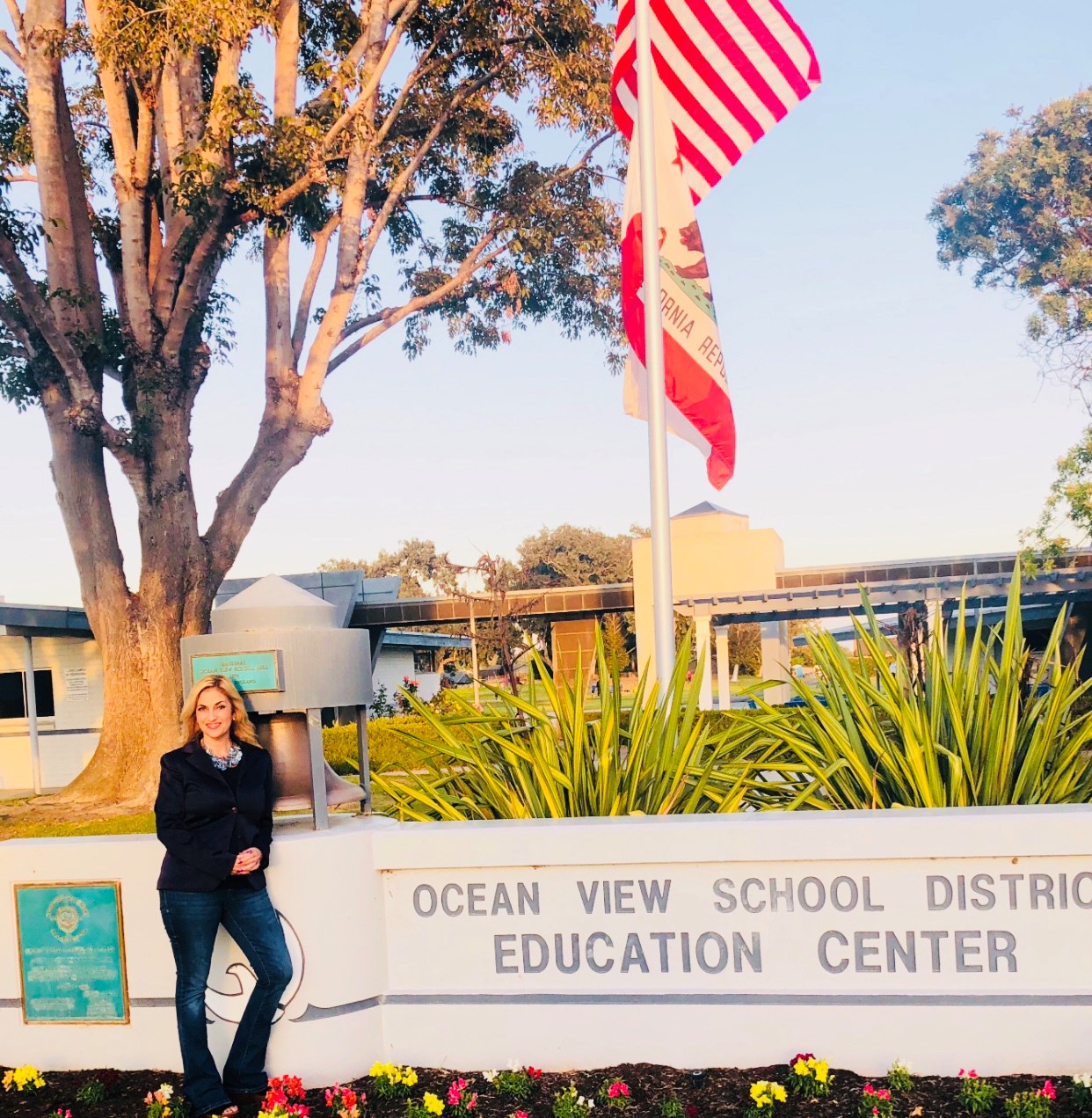 News
Tuesday, September 19, 2023 6:50 PM
G. Clayton-Tarvin Speaks about HBCC Corruption
Huntington Beach, CA-Although I have been giving the new council majority an opportunity to do right by residents, I felt it was time to speak out about their actions and their negative effects on our city. Tonight I attended the Huntington Beach City Council meeting and made 3 points: (1) NO on the proposed charter amendments, (2) my lawsuit against the City to produce the airshow settlement documents, and (3) Mayor Strickland's violations of Robert's Rules of Order and the CA Brown Act. One thing is for certain, when and individual is elected to public office, it's absolutely imperative that he/she keeps their word to voters, fulfill one's fiduciary duty, and most importantly follow the laws of our land.
---
Tuesday, September 12, 2023 7:34 PM
Trustee Comments from 9-12-23
Huntington Beach, CA-From tonight's board meeting, my comments about raising substitute teacher pay to $250 per day for upcoming teacher in-services was a great idea. I was pleased to be able to support this agenda item as I know what occurs when a teacher has to be out of their own classroom. Compensating substitute
---
Wednesday, August 16, 2023 6:06 PM
Board Update-Trustee Comments
Huntington Beach, CA-Last night we met for our August board meeting and so much occurred. We had a presentation of recognition for Assistant Superintendent Keith Farrow, who received his certificate of completion for CBO status. This is a not only a feather in his cap, but the District's as well. Congratulations to him on this achievement. We also heard from concerned community members from Circle View including young students who were so eloquent at the microphone. They came to speak to us about their concerns regarding the possible closure of their school, and how it would negatively affect them. I made a public statement that I won't be supporting school closure for Circle View. We also heard a presentation on Measure R projects with updates on Vista View, Star View, and Mesa View. We also got to enjoy the fruits of the labor of our OVSD maintenance staff that updated and modernized our boardroom for a fraction of the cost, due to having skilled journeymen on staff. We don't have to contract out and that keeps work in-house and costs down, saving taxpayer dollars. Listen in to hear more of my comments made during our trustees round table. We look forward to seeing our students and teachers back to school in OVSD onn September 5th.
---
Wednesday, June 14, 2023 7:24 PM
KTLA News: Clayton-Tarvin speaks against antisemitic fliers In SEHB
Huntington Beach, CA-I'll continue to speak out against attacks on marginalized people. Flyers were littered all over a Huntington Beach neighborhood near Edison HS, the same place where wrongly accused teacher, Ms. Clark resides. Elected officials have a sworn responsibility to the public, to protect those in their charge, not create havoc and danger for them. Our mayor and mayor pro tem need to check themselves and stop creating dangerous conditions for HB teachers and kids. The teacher received death threats after the student video went viral. Extremism in Huntington Beach rears its ugly head once again and everyone suffers because of it.
---
Tuesday, June 6, 2023 9:19 PM
Board Meeting Recap, 6/6/23
Huntington Beach, CA-Board meeting wrap up: we had a fabulous evening of awards and recognitions. We celebrated employees years of service and retirements. We heard from students from around the district. Listen to hear about my visits to various school sites and more. School's almost out for summer, but more to come in the next couple weeks!