Ocean View Trustee Gina Clayton-Tarvin
for Huntington Beach City Council 2022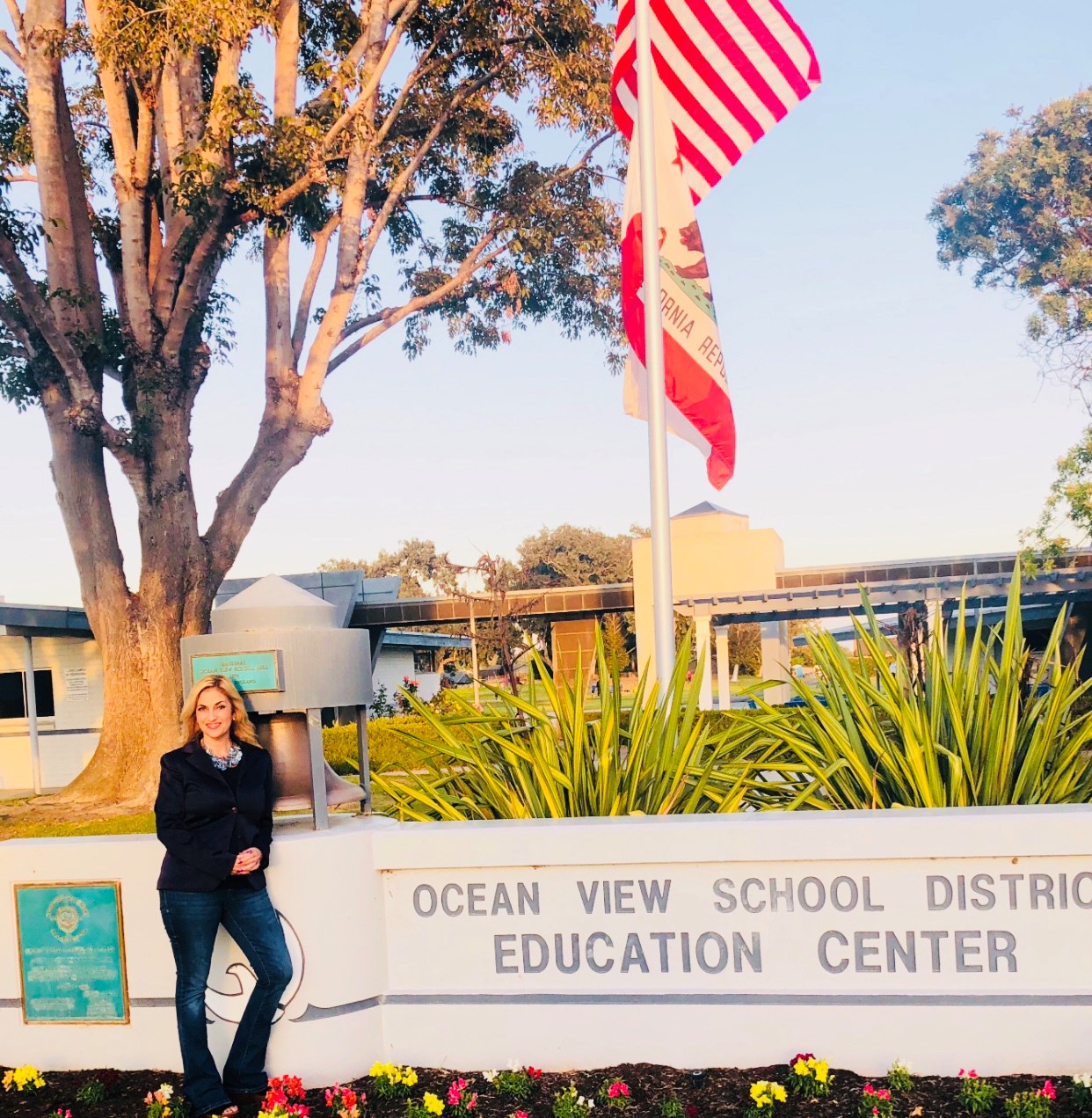 News
Tuesday, November 16, 2021 7:45 PM
Trustee Comments, Happy Thanksgiving
Huntington Beach, CA-Tonight we met for our one and only meeting of the OVSD Board of Trustees for the month of November. Thanks to Trustee Briscoe for always actively advocating for reducing our carbon footprint on this planet. His green tree canopy initiative is one which should be implemented to reduce global warming. Thanks to our students at Westmont for showing their patriotic colors and performing songs and speeches. I'm pleased to say that OVSD and CSEA have reached a tentative agreement for compensation. Classified staff are the backbone of our district. Lastly, happy Thanksgiving, we wish you all a joyful holiday break!
---
Thursday, November 4, 2021 5:13 PM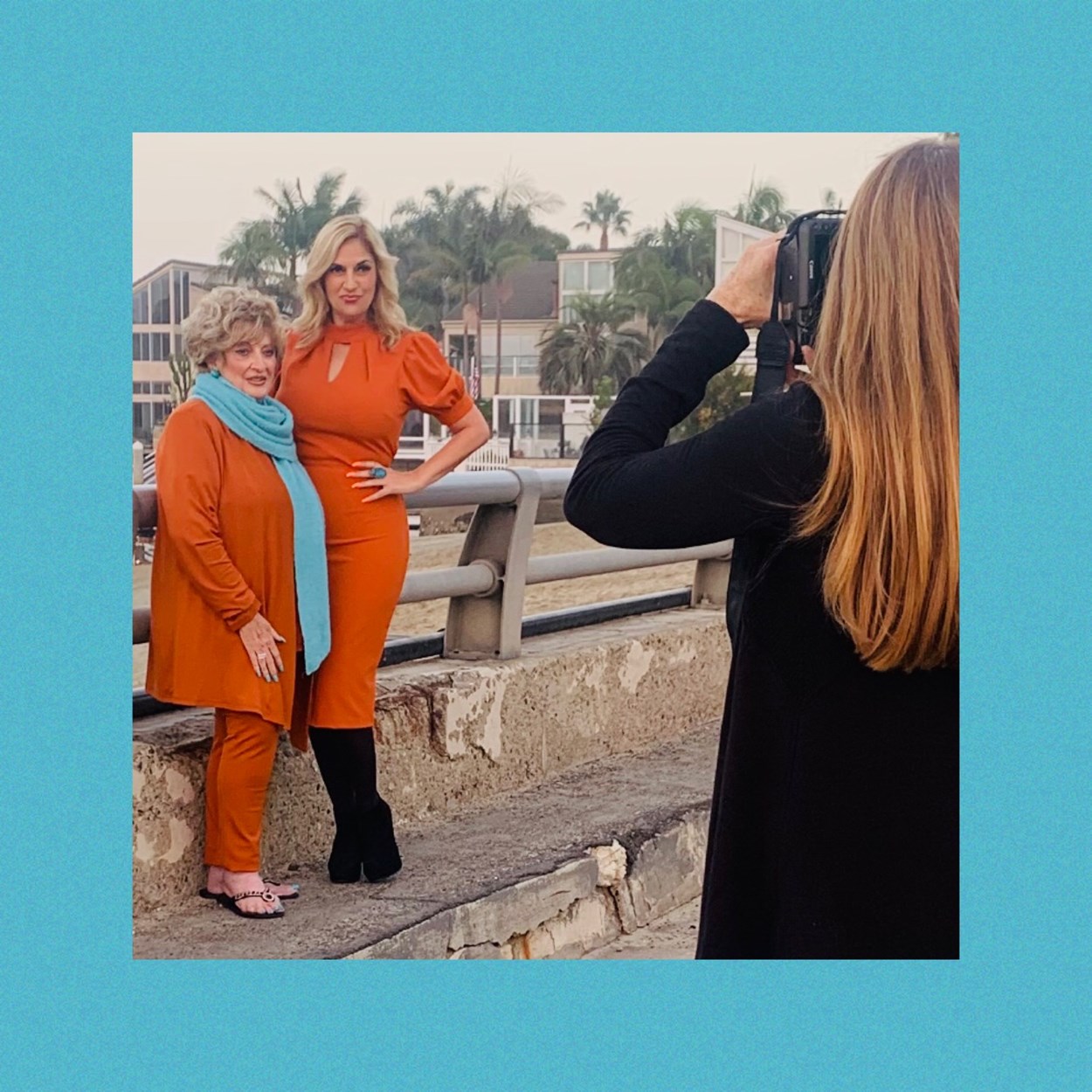 Huntington Harbour, CA-Thanks to HB Coastal Living magazine, and Marla Harchut for making us their "feature family" for January's cover. My mom Dee, Tony, Max, and I are honored to be featured. It was a pleasure to work with Carol Larsen Photography, and we can't wait to see the cover, photos, and the feature article. Carol has been photographing HB's families, businesses, and lifestyle for decades. Her kids attended OVSD schools and she worked with Hope View and other school PTO's to offer beautiful photographic opportunities to our school community. If you're looking for a photographer for your holiday photos and cards, she's the one. We
HB!
*Click link to see more images from today, all photos we took of Carol actually working. Her amazing photos are soon to come.
---
Wednesday, October 27, 2021 1:35 PM
Thank you Councilman Al Austin!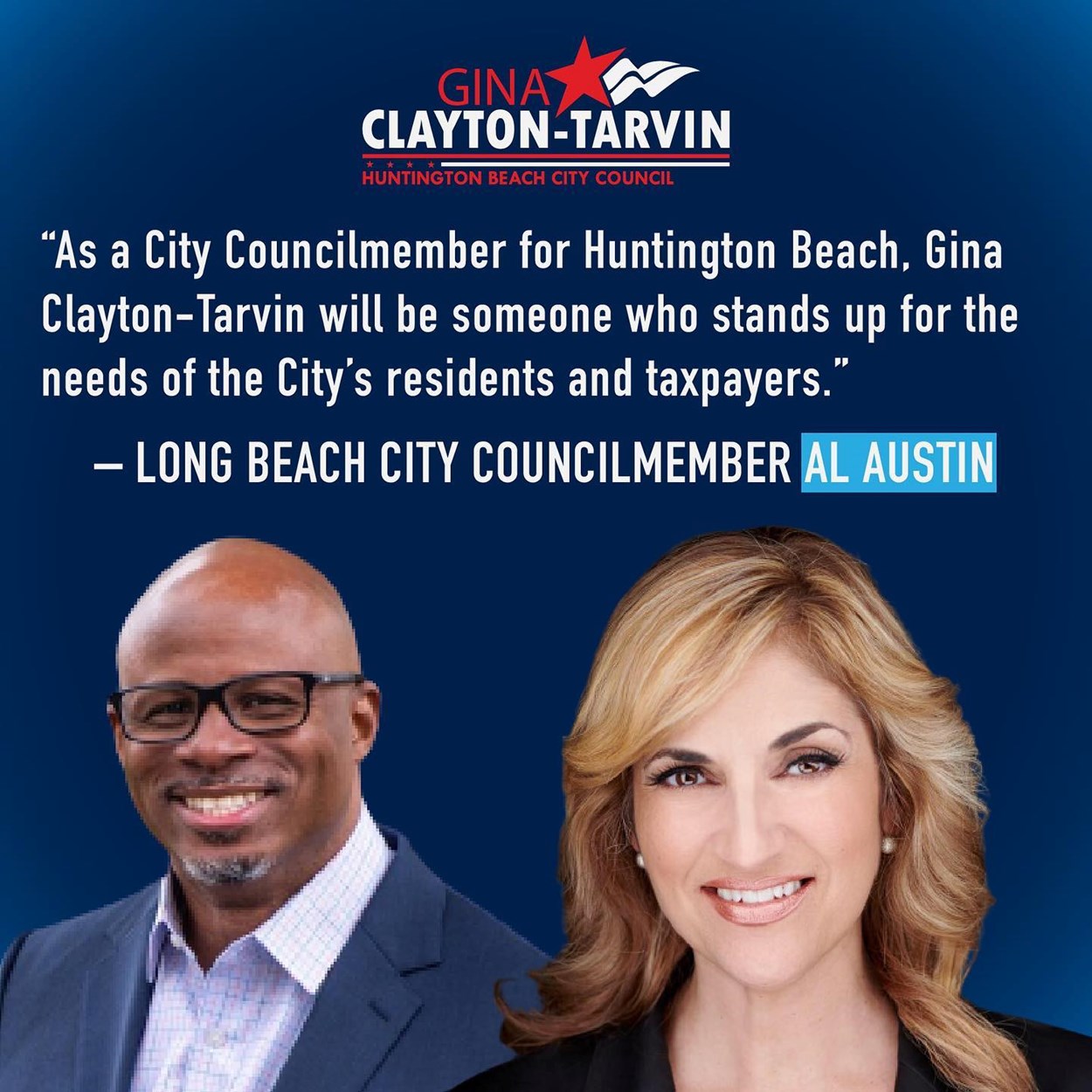 Long Beach, CA-As we head into the 2022 election year, I am deeply honored to announce an endorsement for my campaign for the Huntington Beach City Council from Long Beach City Councilman Al Austin. Councilman Austin is a longtime friend spanning back over 2 decades. He is a colleague, ally, and avid supporter of quality public education and city services. He's one the main reasons Long Beach has made such tremendous progress in so many ways. He's a longtime labor leader, friend to the environment, and levelheaded voice in the greater LA/OC area. Thank you Councilman, and I look forward to continuing our work together!
---
Tuesday, October 26, 2021 7:35 PM
Trustee Clayton-Tarvin Rebuts Defamatory Remarks
Huntington Beach, CA-Trustee Clayton-Tarvin rebutted slanderous and defamatory rumors spread by an errant OVSD Board member, Norm Westwell about community member Mark Bixby. Mr. Bixby serves as the Chairman of the OVSD's Measure R Bond Oversight Committee. Westwell made incorrect assertions about Chairman Bixby citing what he read on the "internet." All statements made by Westwell are false.
---
Friday, October 22, 2021 11:29 AM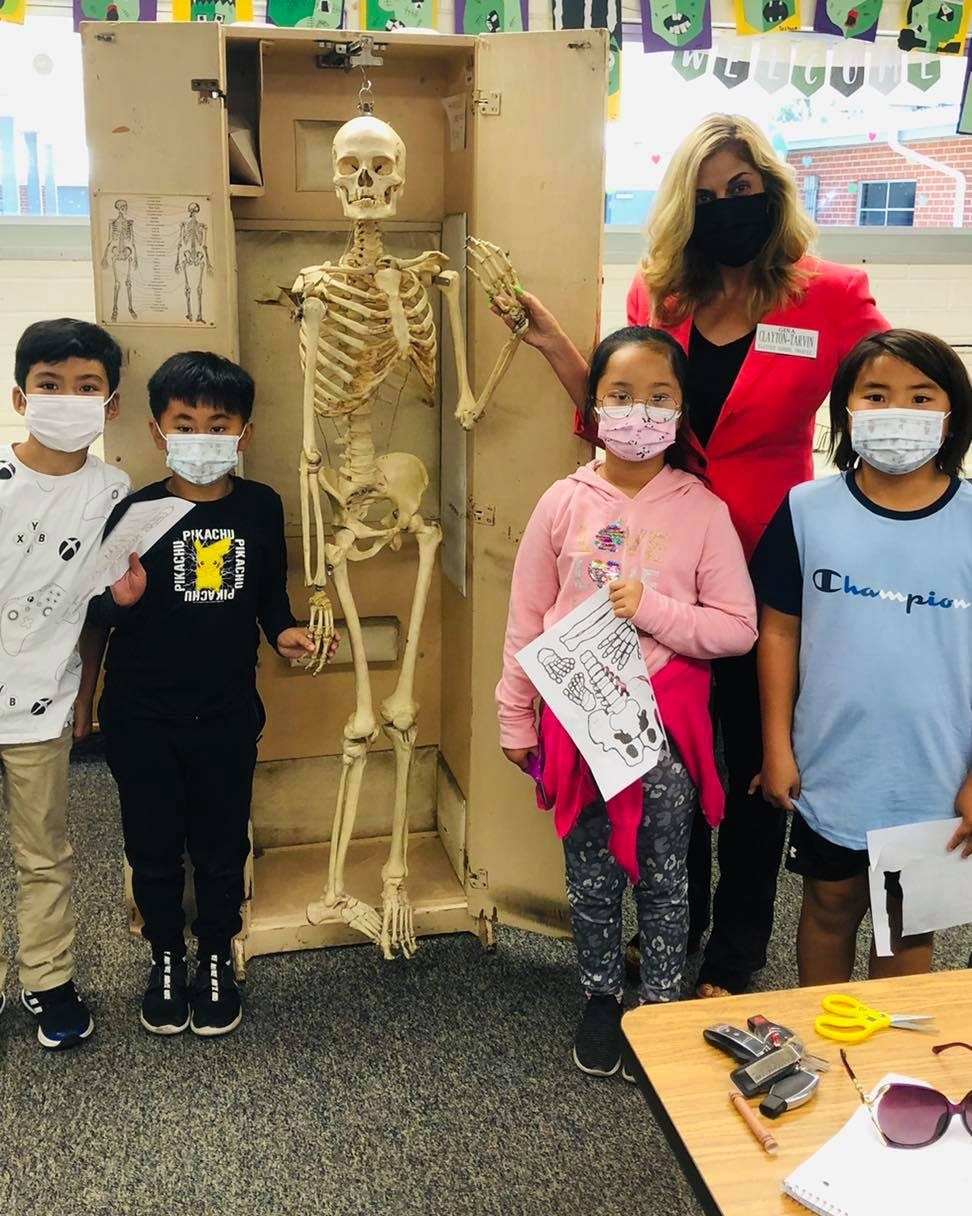 Midway City, CA-Woah, Star View
….you're amazing! Thanks for showing Dr. Hoeffer and I around your school, Principal Kraft. We got to see so many classrooms and speak with students and their teachers like Ms. Mullin, Ms. Rodriguez, Ms. Olquin, Mr. Dybas, Ms. Milton, and others. Staff life Ms. Hilburne made me feel at home too. Visiting 2-5 grade classrooms offered me a glimpse into a variety of subjects and curriculum. Math, Science, Social Studies, and more were on display. We even got to pose for a photo with the district skeleton
fondly named "Chuck". He was just in time for Halloween
. Click hyperlink to visit post with more photos.