OVSD Board Reorganization Meeting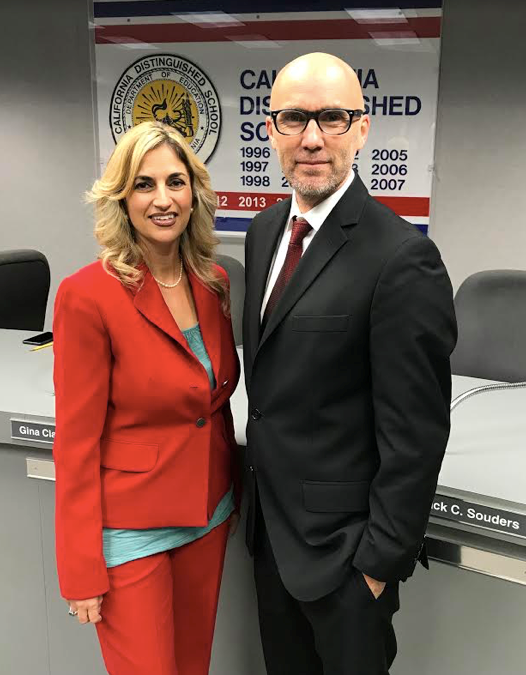 A Message from Gina Clayton-Tarvin:

As many of you know, I have served as the president of the OVSD Board of Trustees for the past 3 years. Although no one has every served for this long as president of the school district; I was honored to be chosen in multiple years in a show of support by my colleagues. I was chosen to oversee important projects and initiatives, including the rebuilding of the district after the asbestos issue, for overseeing development of new academic programs like the Lake View STEAM school/Westmont VAPA program/new after school programs at middle schools/expansion of music programs around the district, for bringing conclusion to the litigation with Republic Services to protect the children and staff at Oak View, and finally, to spearhead the efforts to see all schools be modernized via Measure R. Every December, the OVSD Board of Trustees meets to reorganize and choose a new president, vice-president, and clerk. I believe that at this time there are others ready to lead the OVSD board. I will be able to take a much needed rest, yet continue on serving on the board in another capacity for the 2018 year. My term is not up until 2020 and I look forward to the next 3 years serving the community. Therefore, I am proud to announce my support for current OVSD Vice-President Jack Souders to become president of the Board of Trustees for the 2018 year! He is a strong leader with years of work on our board and has served as its Vice-President for the past two years. He is a veteran classroom teacher in a nearby school district in LA County, just as I am. We share the same lifelong dedication to children and schools. I trust Jack Souders and know he has what it takes to lead. Please join me in supporting him tomorrow night at the OVSD Board Meeting.