OVSD News-2018 Test Results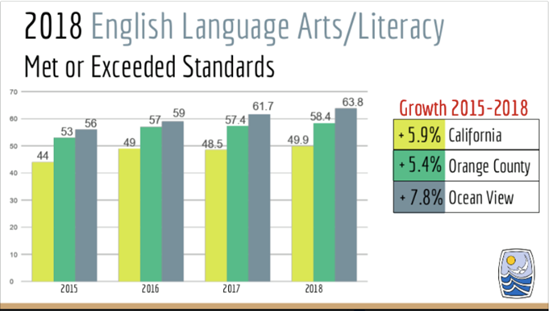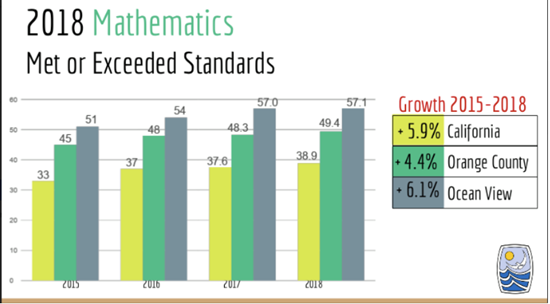 Sacramento, CA-Statewide Testing Results Released for HB Students

There has been a lot of discussion on HB student test scores by candidates this election season, including those in Ocean View where my two sons attend school at Hope View and Mesa View. I serve as a member of the board of trustees and am pleased to be able to report this great news! OVSD students test scores have come back as some of the highest in the County and State. Congratulations to our students, teachers, and parents who give their all to make HB schools outstanding, create a stable community, and keep our property values high. Although OVSD has the highest level of Low Income, English Learners, and the most sensitive Special Education students in HB; I am proud to report that all of our students are achieving at an excellent rate. This is cause for celebration. As our teachers participate in official professional development today and our children enjoy the day off, I thank our staff for their part in educating our children and making HB and OVSD great, just like they've been since 1874. If you have specific questions about these scores or interpretation of them, please don't hesitate to comment. Great work OVSD!