OVSD News-Veterans Day Observed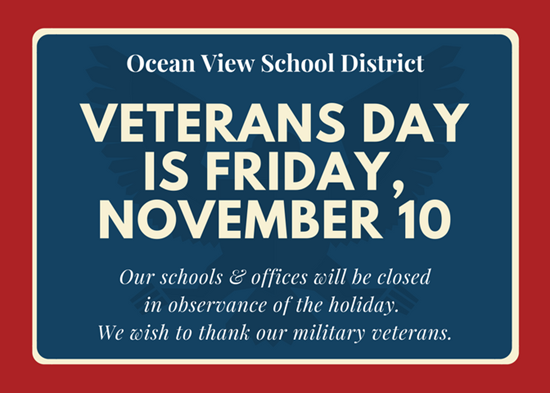 Friday, November 10, 2017 will be observed for Veterans Day. Please take a moment to pause and think about the many veterans who have honorably served our country.
OVSD thanks all who have either served or have family members who are currently serving in our armed forces. All district schools and offices will be closed in observance.