Thank You OVSD Classified Maintenance Staff!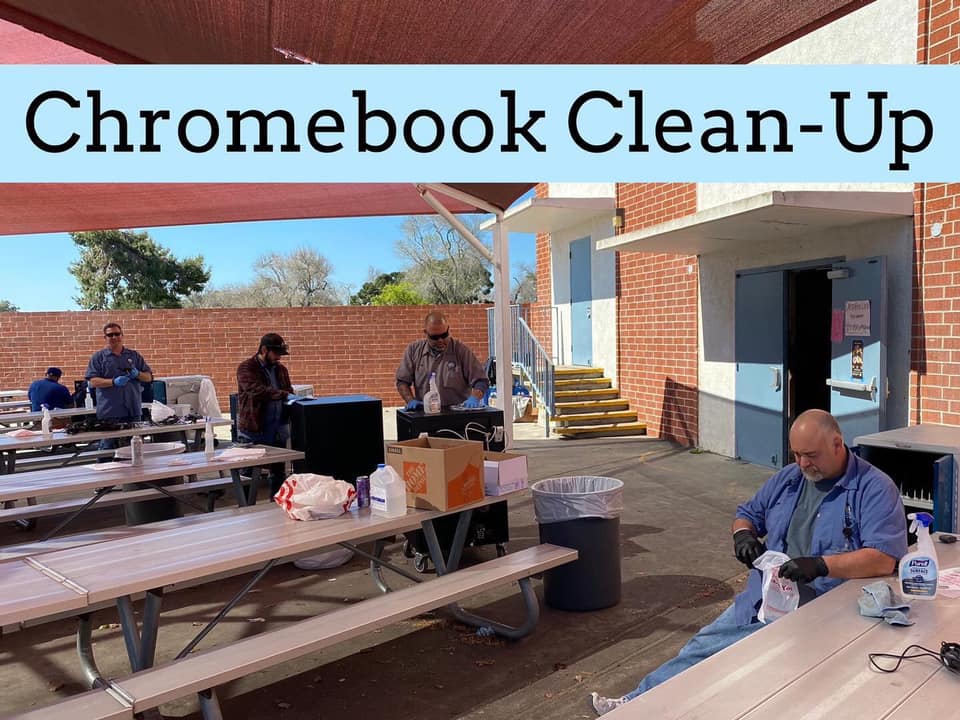 Huntington Beach, CA-Our Maintenance Crew is working hard sanitizing our student Chromebooks for distribution next week. Students will have access to critical electronic technology to distance learn while at home. If your child does not have access to a tech device at home, you may check-out a Chromebook at your child's school on the following days:
Monday, March 30, 1:00-4:00
Tuesday, March 31, 12:00-3:00
While on school campus, you MUST adhere to the most strict social distancing of 6ft. Follow the Governor's STAY AT HOME order. When done picking up Chromebook, no gathering, GO HOME.