Ocean View Trustee Gina Clayton-Tarvin
for Huntington Beach City Council 2022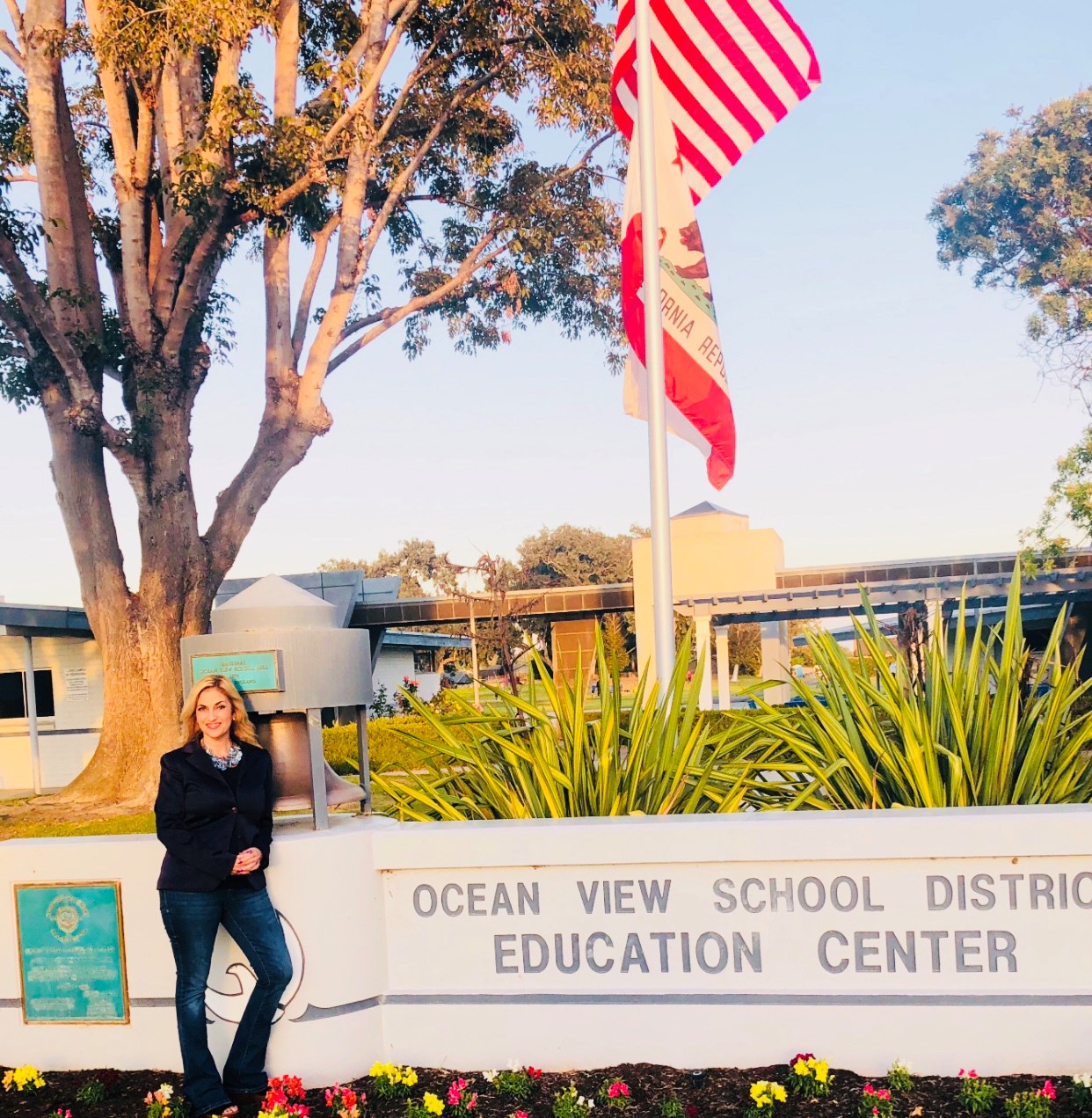 News
Saturday, October 16, 2021 9:21 AM
Long Beach Mayor Robert Garcia Endorses GCT for HB City Council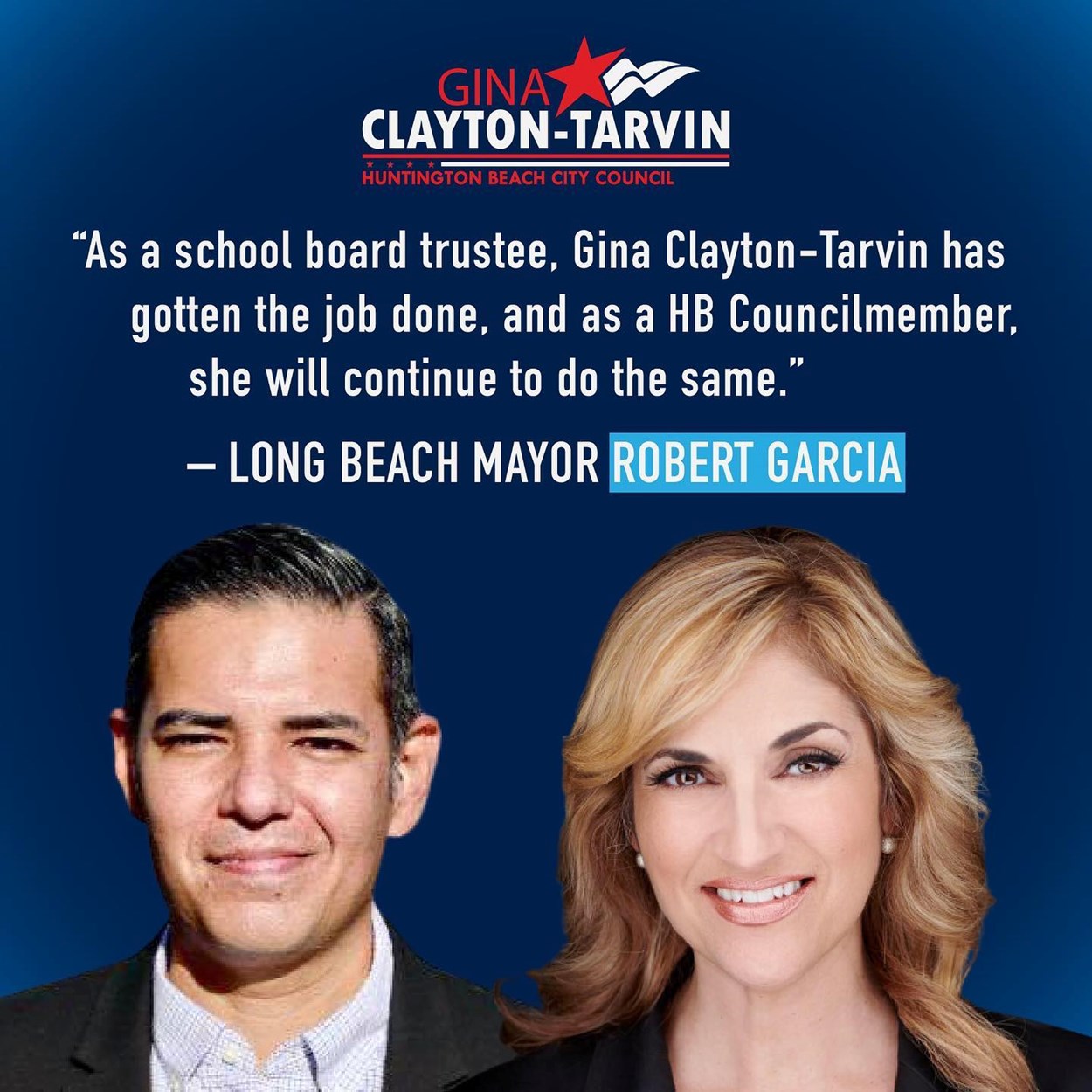 Long Beach, CA-It's an honor to have received the endorsement of Long Beach Mayor Robert Garcia. Being the two largest beach cities in the area, Long Beach and Huntington Beach are intrinsically tied. Our cities share common interests including port safety and security, coastal preservation, and providing recreational and touristic opportunities for residents and visitors from all over the world. It's time for our two cities to work together to better the lives of our residents. Mayor Garcia and I are confident that should I prevail and gain a seat on the HB City Council, we can work in extraordinary ways together for our residents.
---
Thursday, October 14, 2021 9:28 PM
Trustee Clayton-Tarvin on WBUR Boston's NPR Station
Huntington Beach, CA-Yesterday, I was pleased to contribute to WBUR Boston's NPR news on-air radio station On Point show. The discussion centered on "Why school boards are a nexus of America's culture wars." For years, OVSD board meetings have been magnets for alt right fringe groups bent on disrupting public business for political gains. I'm happy to report that HBPD intervened this past Tuesday night to disperse the disrupters, who refused to wear masks inside the boardroom, a requirement in CA by CDPH and our local board of trustees. There were many K-2 students present in the boardroom and the disruption was unacceptable. Free speech is always welcome by the OVSD board, but lawful behavior is required. Listen in to hear my comments on WBUR's show.
---
Tuesday, October 12, 2021 7:22 PM
Harbour View Dual Spanish Immersion Language Students Perform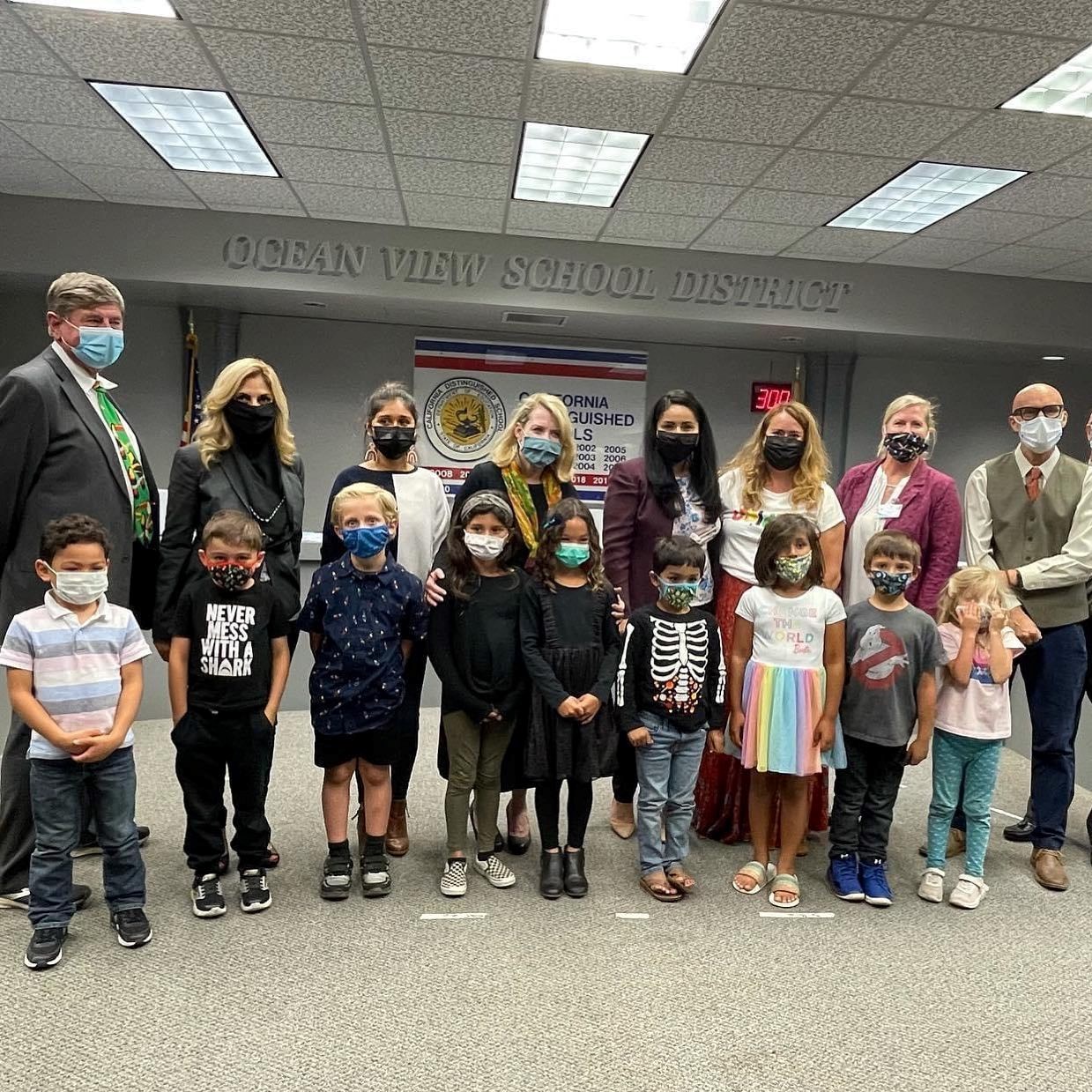 Huntington Beach, CA-Tonight we welcomed Harbour View Spanish Dual Language Immersion program students. They visited our board meeting, and performed a Spanish language song. They did such a great job, and we were so impressed. Amazing work, Pelicans!
---
Monday, October 11, 2021 12:28 PM
Santa Ana Mayor Vicente Sarmiento Endorses GCT for HBCC 2022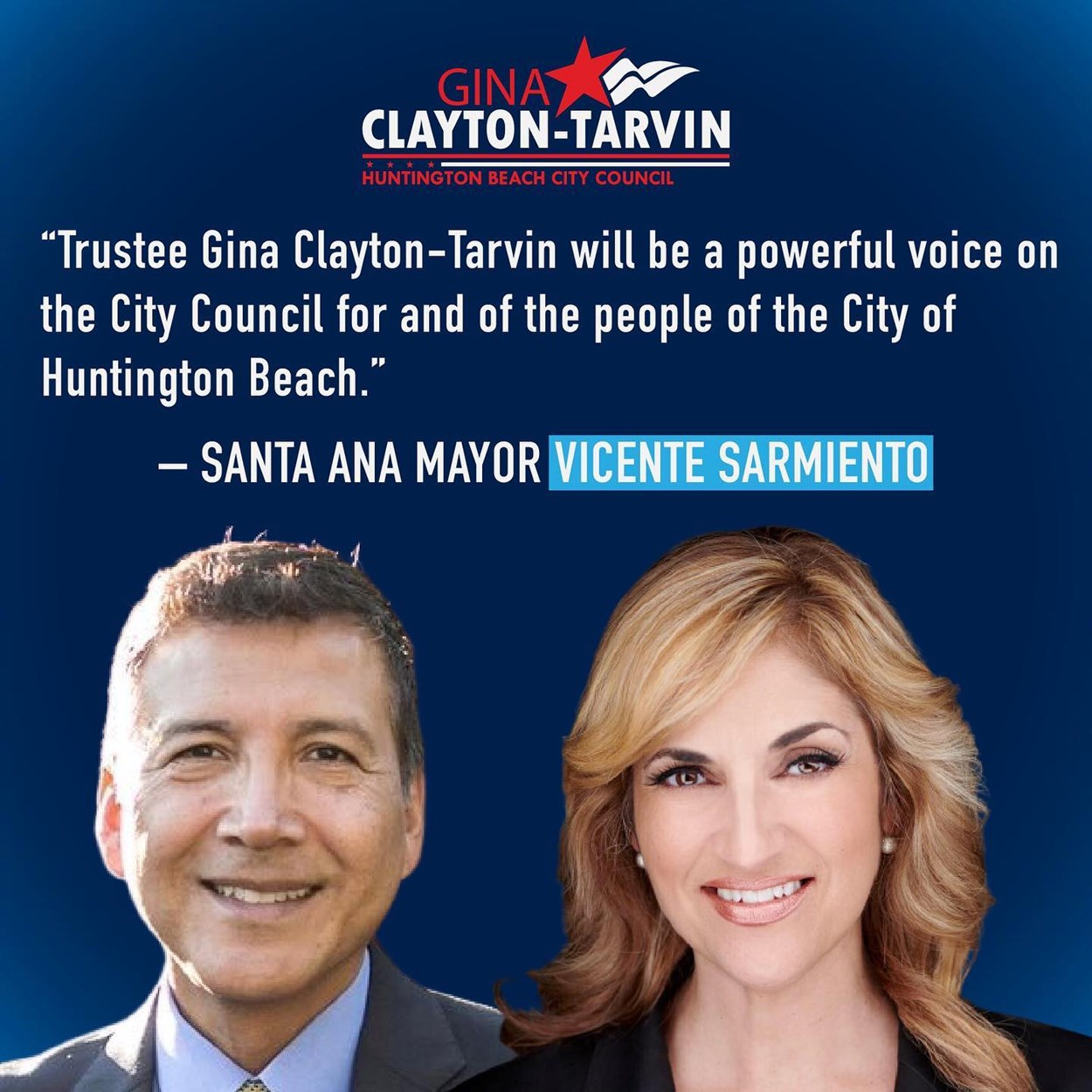 Santa Ana, CA-It's with deep gratitude that I announce the endorsement of Santa Ana Mayor Vicente Sarmiento for my Huntington Beach City Council campaign. Santa Ana is the second most populous city and the county seat of Orange County, CA. It is also the 57th-most populous city in the USA, and led by the first ever Bolivian American to hold a mayorship. I'm so proud to have the support of Mayor Sarmiento, and look forward to forging a new relationship for our two cities. We must work together to propel the prosperity of our OC region for generations to come. Partnerships with key leaders like Mayor Sarmiento only further cement HB's place as a regional leader in CA. Thanks to the mayor for his kind words of support and assuredness in my candidacy. Let's get working
---
Thursday, October 7, 2021 6:05 PM
OVSD Welcomes the City of HB to Oak View School
Huntington Beach, CA-The Ocean View School District was pleased to host the City of HB tonight in our fabulous Oak View gym for a community meeting. OVSD President Singer, Superintendent Hansen, the community and I heard from multiple City departments about improvements that are soon too come to the Oak View neighborhood. Special guests, Mayor Carr, Council member Moser, City Manager Chi, HBPD Chief Harvey, and so many other talented department leaders presented their plans. We were very impressed with what we heard and look forward to working together to make these projects a reality. Joint use projects have been part of the history between our two agencies and we want to continue this tradition. Let's get to work!